If the government can track where you are without a warrant, it will obviously violate your right to privacy, but it could also impinge on a variety of other rights. From Jameel Jaffer and Alexander Abdo at theguardian.com:
Carpenter v United States has rightly prompted concerns over surveillance. But it could also have drastic implications for personal freedom in the digital age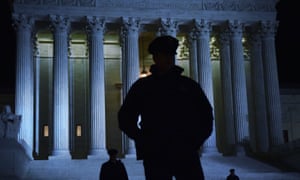 Less appreciated is the significance of the case for rights protected by the first amendment. The parties' briefs make little mention of the first amendment, instead framing the dispute – for understandable reasons – as one about the right to privacy. Yet the court's resolution of the case is likely to have far-reaching implications for the freedoms of speech, press and association.
The case, Carpenter v United States, arises out of the government's prosecution of Timothy Carpenter for a series of armed robberies carried out in south-eastern Michigan and north-western Ohio several years ago. In the course of its investigation of the crimes, the government ordered Carpenter's cellphone provider to turn over data it had collected relating to Carpenter's movements. In response, the provider produced 186 pages listing every call that Carpenter had made over a 127-day period, as well as coordinates indicating where Carpenter had been at the beginning and end of each of those calls.
Importantly, it turned over these records even though the government had not obtained a warrant based on probable cause. Carpenter asked the court to suppress the government's evidence under the fourth amendment, which protects the right to privacy.
To continue reading: Supreme court cellphone case puts free speech – not just privacy – at risk