The Hong Kong extradition bill has been suspended indefinitely, but that hasn't assuaged the concerns or stopped millions of Hong Kong residents from protesting. From Tyler Durden at zerohedge.com:
On Sunday, more than 2 million Hong Kongers, more than one-quarter of the city-state's population, took to the streets in what were the biggest marches in Hong Kong since the dawn of Chinese rule. Even after City Executive Carrie Lam 'indefinitely' dropped the hated extradition bill that had catalyzed the protest movement on Saturday, a march planned for Sunday went ahead anyway. It was the biggest march yet, a sign that a popular mandate to oust Lam and secure the release of all of those arrested during the marches – the movement's two biggest remaining demands – was strong.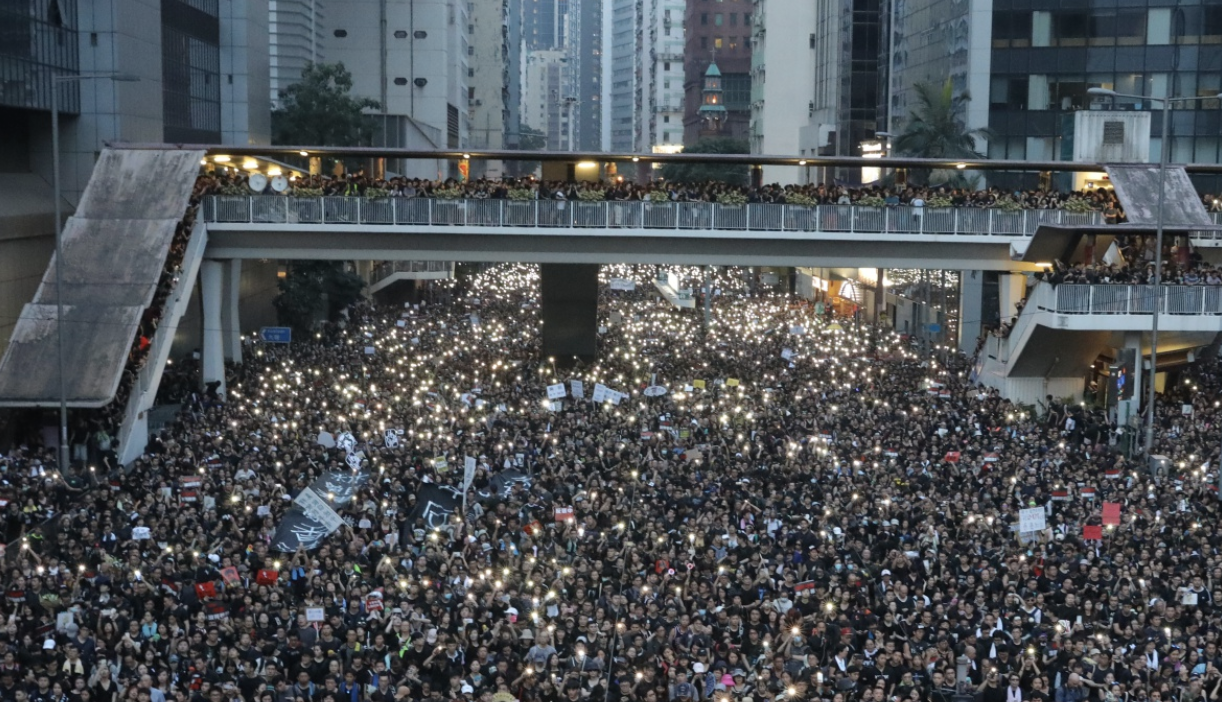 Calm returned to the city on Monday, though small bands of students continued to protest, while workers engaged in scattered strikes.