Is China's financial Jenga tower about to fall? If so, will it take the world financial system with it? Stay tuned. From Tyler Durden at zerohedge.com:
The last time we looked closely at China's "big four" conglomerates, HNA, Anbang, Evergrande and Dalian Wanda, was back in lat 2017 in the context of the systemic risk (i.e. record debt) that these companies had accumulated as part of their tremendous offshore M&A spree in prior years which however came to a crashing halt once the companies were no longer able to issue cheap debt and pursue a ponzi strategy of buying up more companies, then using them as even more collateral for even more debt for even more M&A and so on.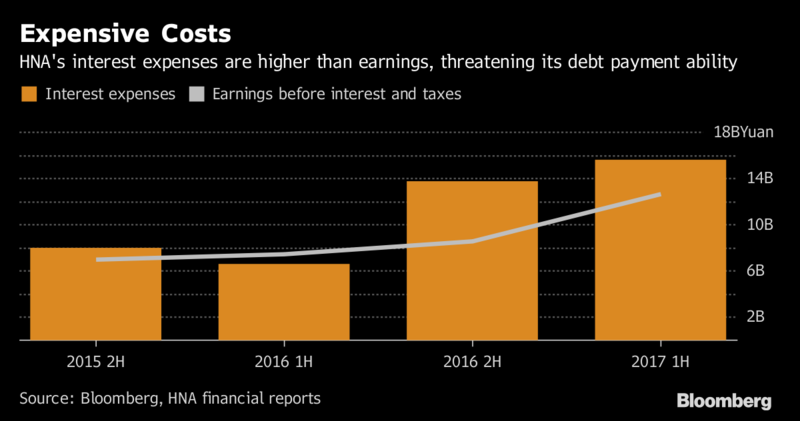 And while the systemic risk among these conglomerates declined in recent years, it still remained as a byproduct of the sheer size – measured by the number of people they employ as well as debt on the balance sheet – and may explain why according to Bloomberg, China is planning to take over, i.e., nationalize one of the most infamous of Chinese conglomerates, HNA Group, and sell off its airline assets "after the coronavirus outbreak hit the indebted conglomerate's ability to meet financial obligations."
In other words, while zombie conglomerates such as HNA, Anbang, et al were on the cusp of collapse for the past three years, all it would take to tip them over into insolvency was a "black swan", or rather "black bat" event. Such as the coronavirus epidemic. Which left Beijing with little choice: nationalize the company, or let it fail and suffer the consequences as thousands of people are suddenly left without a job.