New unemployment claims went from 3.3 million last week to 6.6 million this week. Unemployment is growing a lot faster than coronavirus cases or deaths, so the 46 unemployed per confirmed coronavirus cases mentioned in the article will go up. It's 1700 unemployed per coronavirus death and that too will go up. Massive unemployment will go hand-in-hand with economic and psychological depression, deteriorating health, increased morbidity, and before too long, looting and deadly violence in the streets. So when we start tallying the costs of coronavirus, make sure to add all that in, not to mention the destruction of what remains of our civil liberties. SLL stands by "The Last Gasp." From Tyler Durden at zerohedge.com:
After last week's unprecedented 3.3 million surge in initial jobless claims, this week's is even more unprecedented-er, adding a stunning 6.648 million (just 100k away from our estimate of 6.5million) for a two-week sum of 10 million new Americans claiming unemployment benefits…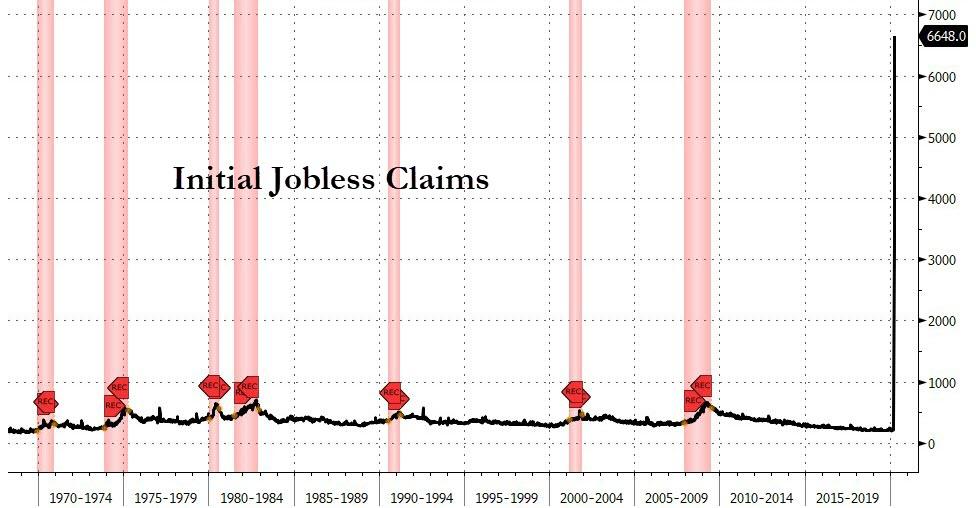 Source: Bloomberg
As @GreekFire noted, "We've lost 46 jobs for every confirmed case of COVID-19 in the US…"
The 6.648mm print is worse than the worst of 50 estimating analysts' expectations. Breaking down by state (which is one week lagged and so represents the prior week's 3.3mm print detail), California, Pennsylvania, and New York dominate…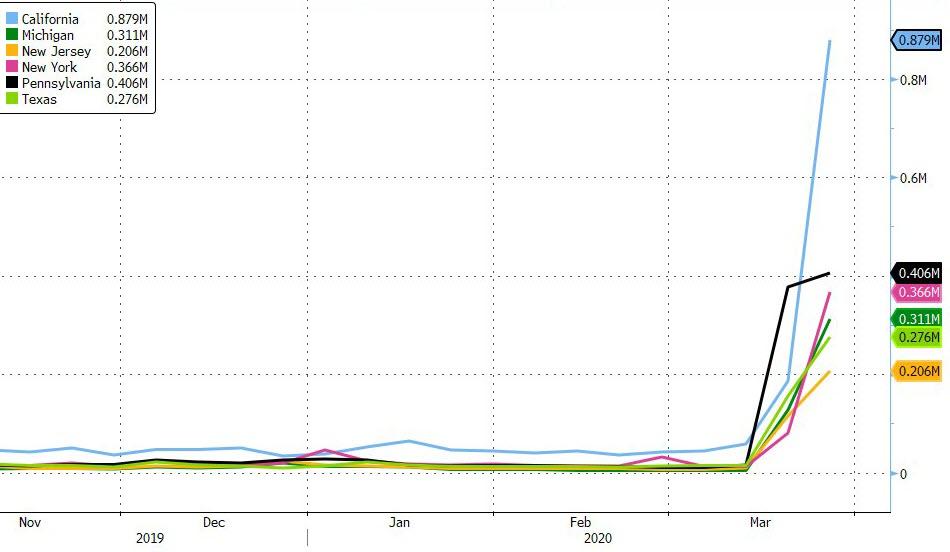 Source: Bloomberg
And of course, last week's "initial" claims and this week's "continuing" claims…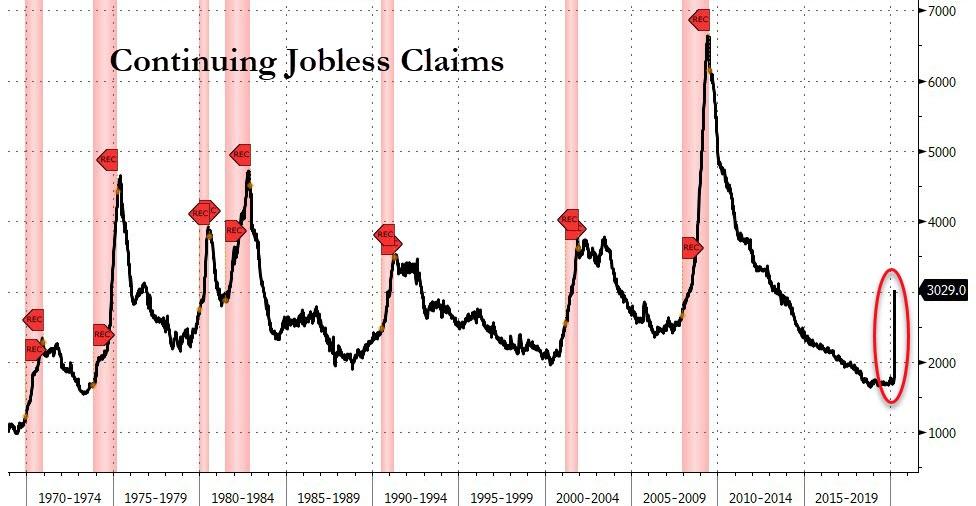 Source: Bloomberg
This is simply stunning.