Is it Islam's turn to rule Europe, or at least France? From Guy Millière at gatestoneinstitute.org:
There are also teachers who, possibly because they are scared, choose to bow their heads, give up teaching certain subjects and — when students shout anti-Semitic and anti-Western insults — to act as if they hear nothing. It has become almost impossible in most French high schools to talk about either Israel or the Holocaust.

Most journalists seem to prefer avoiding all discussion of the advance of radical Islam in France. They know that those who do so are immediately called "racists" or "Islamophobes" and are often threatened, prosecuted, sentenced to heavy fines or fired from their place of work.

Even though what the journalist Éric Zemmour said was accurate and verifiable, the CSA (Superior Audiovisual Council), said that to state certain facts constitutes an "incitement to racial hatred".

In 2015, a French journalist compared the National Rally Party to the Islamic State. [National Rally President] Marine Le Pen responded by posting on Twitter two photographs of crimes committed by the Islamic State and added, "This is Islamic State"…. In court, the judge asked Le Pen, "Do you consider that these photos violate human dignity?". Le Pen replied, "It is the crime that violates human dignity, it is not its photographic reproduction".

"Fourteen months before the presidential deadline of 2022, … the supposition is that … Marine Le Pen, will necessarily be in the second round of the election and that whoever will face her is no longer guaranteed to win". — Le Monde, March 22, 2021.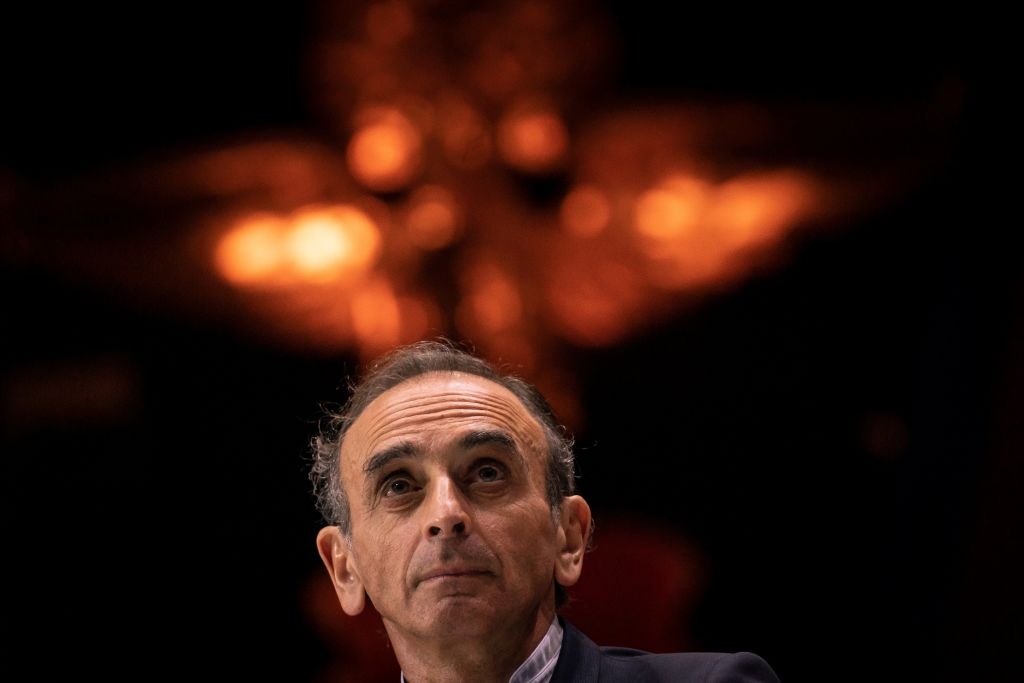 Éric Zemmour (pictured), one of the only journalists in France who still speaks freely… is brought into court at least once a year. The fines imposed on him come to 10,000 euros ($11,800) each time. (Photo by Lionel Bonaventure/AFP via Getty Images)
November 1, 2020. Didier Lemaire, a high school teacher who works in Trappes, a small town west of Paris, published an open letter in the left-wing magazine Le Nouvel Observateur. He spoke of the murder of Samuel Paty, another teacher, savagely beheaded two weeks earlier by a Muslim extremist. He denounced the submission of the French authorities to religious intimidation and the impossibility of the French school system being able to transmit any real knowledge of history or to give students the intellectual means to think freely. He said that in just a few years, the situation in the city where he worked has deteriorated markedly. Lemaire wrote: