You really get the feeling the Biden administration is just spoiling for a war against Russia or China or both. So far cooler heads have prevailed, but it's disquieting that none of those cooler heads have been Americans. From Pepe Escobar at The Asia Times via zerohedge.com:
The Triple Yoda, Nikolai Patrushev, hopes cooler heads can avoid sanctions such as the SWIFT 'nuclear option'…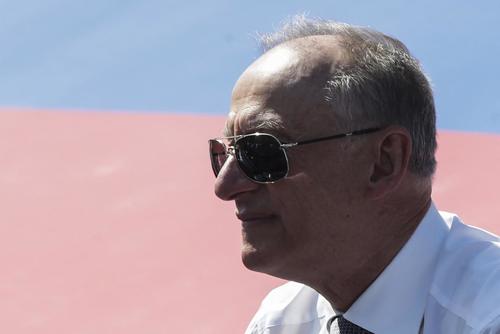 The Beltway was always fond of describing the late Andrew Marshall – who identified emerging or future threats for the Pentagon and whose proteges included Dick Cheney, Donald Rumsfeld and Paul Wolfowitz – as Yoda.
Well, if that's the case, then Chinese national security supremo Yang Jiechi – who recently made shark fin's soup out of Tony Blinken in Alaska – is Double Yoda.
And Nikolai Patrushev – Secretary of the Security Council of the Russian Federation – is Triple Yoda.
Amid current ice-cold US-Russia relations – plunged into their worst state since the end of the Cold War – Triple Yoda, discreet, diplomatic and always sharp as a dagger, remains a soothing voice of reason, as demonstrated in a stunning interview by Kommersant daily.
Patrushev, born in 1951, is an army general who worked for KGB counter-intel in Leningrad, during the USSR days. Starting in 1994 he was the head of quite a few FSB departments. From 1999 to 2008 he was the FSB director, and led counter-terror ops in the North Caucasus from 2001 to 2003. Since May 2008 he is Russia's top security advisor.
Patrushev rarely talks to the media. Thus the importance, for global public opinion, of highlighting some of his key insights. Let us hope the Beltway will be listening.
Patrushev clearly states that Russia does not want Cold War 2.0: "We would really not want that." And he hopes that "common sense will prevail in Washington."