Covid quarantine camps may sound farfetched, but vaccine passports sounded farfetched last year and now they're being used in parts of Europe, New York, and California. From Robert Bridge at rtnews.com: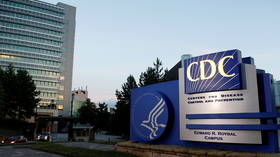 As a number of politicians push for 'vaccine passports' amid fears that a new brand of medical apartheid is coming, a re-surfaced CDC publication advocating internment camps for the 'high-risk' has some people fearing the worst.
Last year, the Centers for Disease Control and Prevention (CDC) released a paper that floated the totally not suspicious idea of relocating "high-risk" individuals into green zone "camps." While the proposal didn't attract much attention at the time, as draconian anti-Covid measures are beginning to ramp up, and basic human rights and liberties are coming under attack, the document has attracted newfound attention. And not without reason, it seems.
The very first line of the document discusses the implementation of a "shielding approach in humanitarian settings… focused on camps, displaced populations and low-resource settings." Essentially, and this will be important later on, 'humanitarian settings' is just another way of saying 'camps'. Many people are quick to associate the idea of camps with the containment of refugees, for example, or illegal aliens who have breached the border. Yet the only time the word 'refugee' is mentioned in the paper is in reference to a camp in Kenya. At the same time, 'camp' and 'camps' are referred to about 20 times.