Why, after the January 6 prosecutions, would parents be intimidated by the Department of Justice looking over their shoulders at school board meetings, especially when the parents are hostile to school board members or their agendas. From Tyler Durden at zerohedge.com:
Update (1700ET): Republican Congressman for Colorado's 4th District, Ken Buck, has penned an excellent reply for Garland's overreach, taking apart the AG's "weaponization" of the DoJ point by point…
"Your memorandum is a politically-motivated abuse of power and displays a lack of reasoned, sound judgment… confronting parents to oppose the views of the Biden administration and its socialist agenda…"
*  *  *
One day after a North Carolina school board adopted a policy that would discipline or dismiss teachers if they incorporate critical race theory (CRT) into their teaching of the history of the United States, The Epoch Times' Ivan Pentchoukov reports that Attorney General Merrick Garland on Oct. 4 announced a concentrated effort to target any threats of violence, intimidation, and harassment by parents toward school personnel.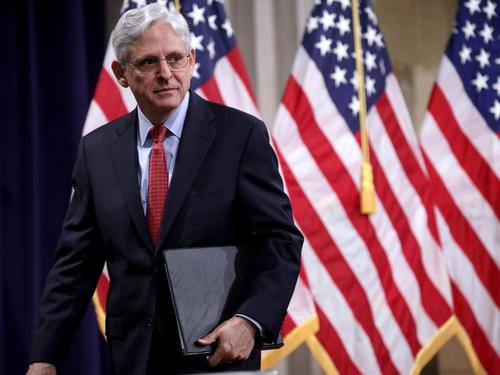 The announcement also comes days after a national association of school boards asked the Biden administration to take "extraordinary measures" to prevent alleged threats against school staff that the association said was coming from parents who oppose mask mandates and the teaching of critical race theory.