Millions for Odessa, Ukraine, a pittance for Odessa, Texas. From Tyler Durden at zerohedge.com:
Amid scorching temperatures which have hovered above 100 degrees all week, one Texas city has had its water supply shut off for multiple days running. What started as a possibly 48-hour local crisis for Odessa, a West Texas town long known for oil production, has gained national media attention at a time of severe record-breaking heat waves in various parts of the US. The crisis is now pushing toward a full week of over 120,000 residents having no water supplying their homes and businesses, as Axios reports Saturday:
After a major water line break struck the city of more than 122,000 people amid scorching temperatures, local officials warned residents to protect themselves against the "imminent threat" of "widespread or severe damage, injury, or loss of life or property."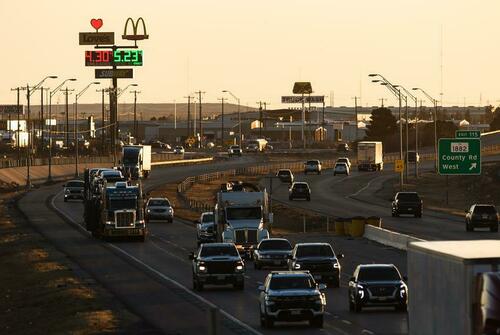 It started Monday afternoon following a water line break, causing city authorities to quickly issue a city-wide emergency boil-water notice, as crews began to realize the breakage was significant.
The Associated Press cited city agencies which "said taps in 165,000 homes and businesses lost pressure or went completely dry after a 24-inch (61-centimeter) main broke Monday afternoon."