People would have been a hell of a lot safer taking preventative Ivermectin rather than getting the vaccinations. From Dr. Sean Lin and Mingjia Jacky Guan at The Epoch Times via zerohedge.com:
China's state-run medicare program recently failed to reach an agreement with Pfizer to import more Paxlovid, claiming the COVID-19 treatment drug is too expensive. This is despite the drug being offered to the state at a reduced rate in comparison with that offered to other developed countries. Lack of Paxlovid will leave only Azvudine, an anti-HIV drug the Chinese communist regime rushed through development and re-branded as an anti-COVID drug, as a treatment option.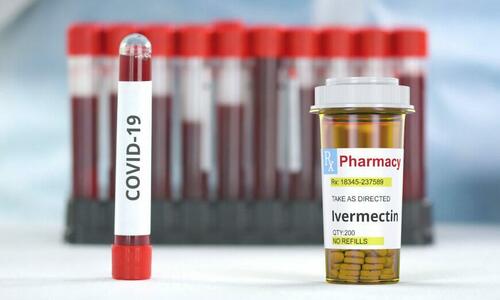 Given the recent explosive spread of COVID and the resulting skyrocketing rates of hospitalization, finding viable treatment options is paramount.
Ivermectin in India and Peru
When the Delta variant broke out in 2021 across India, many states offered ivermectin population-wide. The efficacy of ivermectin in treating early and mild COVID-19 infections was confirmed in large states such as Uttar Pradesh—home to 241 million residents—where the use of the prophylactic dramatically reduced both the infection rate and the death toll.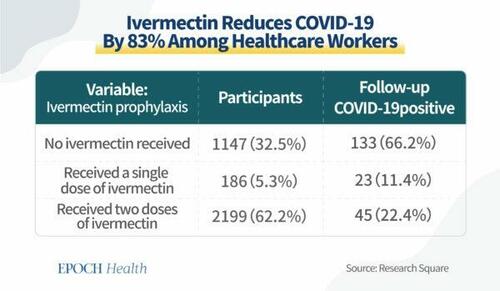 Even among frontline health care workers, ivermectin proved to be an effective prophylactic against COVID-19. One study with 3,532 frontline health care workers from the All India Institute of Medical Sciences Bhubaneswar found that two doses of oral ivermectin (300 μg/kg given 72 hours apart) as chemoprophylaxis among health care workers reduced the risk of COVID-19 infection by 83 percent in the following month.