She got the wrong answers to a lot of questions and decided the marines weren't for her. From Alexandria Shaner at antiwar.com:
It's been 20 years since the lies and obfuscation that led to the US invasion of Iraq in 2003. I'm about to turn 37 and it hit me: those events 20 years ago were how I began my political journey, though I didn't know it at the time. As a progressive activist, one doesn't easily lead with: "As a teenager, I joined the Marines"… but I did.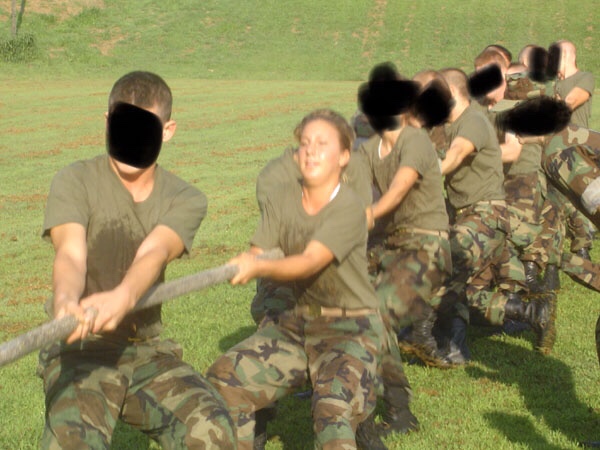 At the intersection of my life as a high school kid living just outside NYC during 9/11 and the subsequent invasion of Afghanistan, and of my life as a Marine Corps Officer Candidate during the first years of the US war on Iraq, I unwittingly launched myself into becoming a quitter. It has taken some time, but I can finally describe myself with that word, quitter, with self-respect. I am not a veteran, nor even really a conscientious objector in the formal sense – maybe I'm a conscientious quitter. I did not sign on the dotted line for a commission and was never court-martialed or jailed for my defection. I didn't have to run away and hide for safety. I never went to war. But I did get some insight into what soldiers experience and understand, and what they are forbidden to understand.
When I was 17, I applied for a Marine Corps university scholarship and didn't get it. I lost to a guy who eventually became a dear friend during training. Like me, he was smart, driven, athletic, and had a desire to do everything in his power to make the world a better place. Unlike me, he was male, built like an all-American tank, already rocked a high and tight, and had a father who was a decorated Marine. Fair enough, I should've seen that coming. To all appearances, I was an amusing 110 lbs. of good intentions from a family of academics. I didn't accept the initial rejection and showed up in Virginia anyway, started training, graduated 'hell week', and forced my way into a Marine Officer Candidate track at the University of Virginia's ROTC program studying international relations and Arabic.