The American and Chinese governments may have a joint interest in suppressing the truth about the origins of the Covid-19 virus. From Nicholas Wade at thebulletin.org: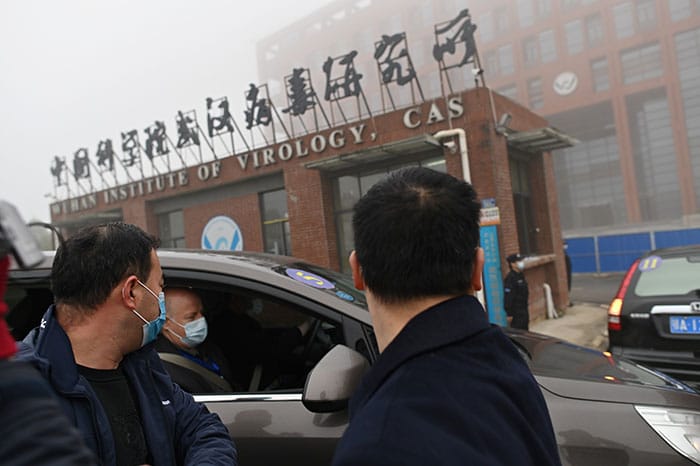 Members of the World Health Organization (WHO) team investigating the origins of the COVID-19 coronavirus arrive by car at the Wuhan Institute of Virology on February 3. (Photo by HECTOR RETAMAL/AFP via Getty Images)
The COVID-19 pandemic has disrupted lives the world over for more than a year. Its death toll will soon reach three million people. Yet the origin of pandemic remains uncertain: The political agendas of governments and scientists have generated thick clouds of obfuscation, which the mainstream press seems helpless to dispel.
In what follows I will sort through the available scientific facts, which hold many clues as to what happened, and provide readers with the evidence to make their own judgments. I will then try to assess the complex issue of blame, which starts with, but extends far beyond, the government of China.
By the end of this article, you may have learned a lot about the molecular biology of viruses. I will try to keep this process as painless as possible. But the science cannot be avoided because for now, and probably for a long time hence, it offers the only sure thread through the maze.
The virus that caused the pandemic is known officially as SARS-CoV-2, but can be called SARS2 for short. As many people know, there are two main theories about its origin. One is that it jumped naturally from wildlife to people. The other is that the virus was under study in a lab, from which it escaped. It matters a great deal which is the case if we hope to prevent a second such occurrence.