As the US flounders, Eurasia goes stronger. From Pepe Escobar at The Asian Times via zerohedge.com:
While G7, NATO and US-EU summits – all platforms for US power projection – will highlight European irrelevance…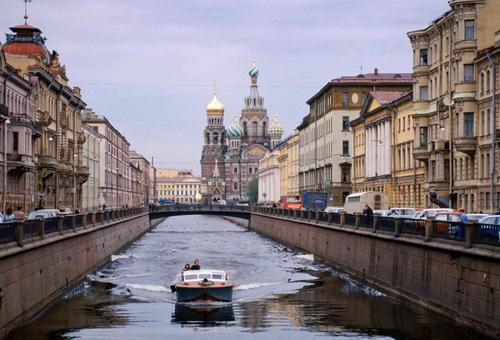 It's impossible to understand the finer points of what's happening on the ground in Russia and across Eurasia, business-wise, without following the annual St. Petersburg International Economic Forum (SPIEF).
So let's cut to the chase, and offer a few choice examples of what is discussed on top panels.
The Russian Far East – Here's a discussion on the – largely successful – strategies boosting productive investment in industry and infrastructure across the Russian Far East. Manufacturing in Russia grew by 12.2% between 2015 and 2020; in the Far East it was almost double, 23.1%. And from 2018 to 2020, per capita investment in fixed capital was 40% higher than the national average. The next steps center on improving infrastructure; opening global markets to Russian companies; and most of all, finding the necessary funds (China? South Korea?) for advanced tech.
The Shanghai Cooperation Organization (SCO) – As I've seen for myself in previous editions of the forum, there's nothing remotely similar in the West in terms of seriously discussing an organization like the SCO – which has progressively evolved from its initial security focus towards a wide-ranging politico-economic role.
Russia presided the SCO in 2019-2020, when foreign policy got a fresh impetus and the socioeconomic consequences of Covid-19 were seriously addressed. Now the collective emphasis should be on how to turn these member nations – especially the Central Asian "stans" – more attractive for global investors. Panelists include former SCO secretary-general Rashid Alimov, and the current one, Vladimir Norov.