It's one of those seeming paradoxes that has only one answer. A world that is ostensibly transitioning to green energy is using more coal, the dirtiest of fuels. If you guessed government as the answer, give yourself a gold star. From Chadwick Hagan at The Epoch Times via zerohedge.com: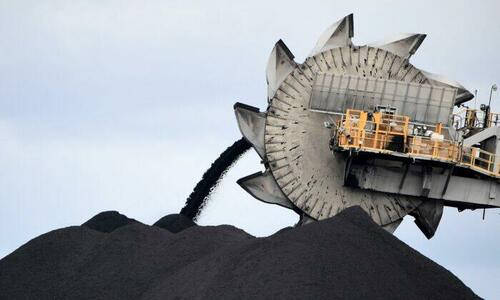 In the United States, coal consumption hit an all-time high in 2013, and soon after most every Wall Street bank and liberal activist declared coal as dead.
Still, coal energy was the dominant form of energy in the United States until 2016, and this year global coal consumption is set to reach 2013's record levels.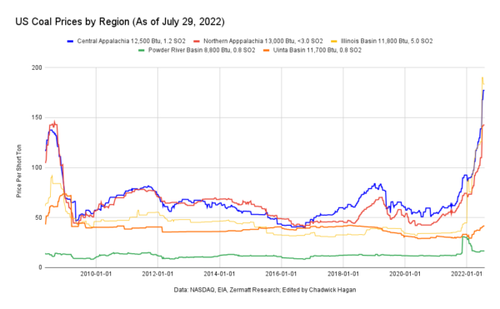 In February of this year, Central Appalachian coal production hit a two-year high. Now the price of coal is rising to record levels in the United States and across the world.
Sounds like a tremendous amount of activity for an industry that has been declared dead.
What gives?
First off, let's be honest, fossil fuels still account for much of America's energy. According to the EIA's Monthly Energy Review: "Fossil fuels—petroleum, natural gas, and coal—accounted for 79 percent of the 97 quadrillion British thermal units (quads) of primary energy consumption in the United States during 2021. About 21 percent of U.S. primary energy consumption in 2021 came from fuel sources other than fossil fuels, such as renewables and nuclear."
In other words, fossil fuels made up nearly 80 percent of all energy produced in America in 2021.