Most Iranians, even the ones who don't like their own government, can't stand Trump. From Reese Erlich at antiwar.com:
During a recent reporting trip to Iran, I interviewed almost two dozen people at random in both rich and poor neighborhoods of Tehran. All the middle and upper-middle class people I spoke with said the government of President Hassan Rouhani had made economic progress, although not as much as they wanted. All the working-class Iranians said they had seen no economic improvements since Rouhani's election in 2013.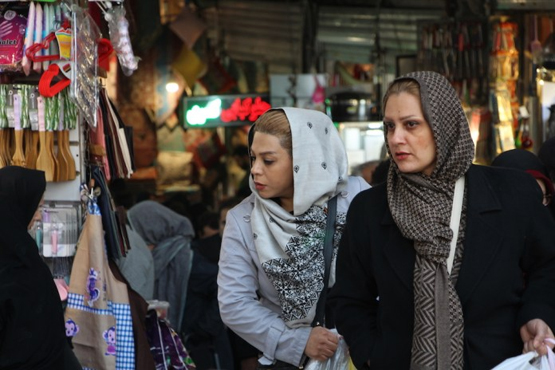 Starting in late December, spontaneous protests broke out among young, working-class Iranians. While hundreds demonstrated in Tehran, tens of thousands demonstrated in eighty towns and smaller cities. To date, the government has arrested an estimated 1,000 people and twenty-two have died. The 2009 Green Movement mobilized much larger crowds but attracted mostly intellectuals and other middle-income folks.
The International Monetary Fund estimates that Iran's economy will grow 4.2 percent by March. But, just as in the United States, very little of the country's wealth trickles down.
A construction worker told me he has no regular place to live while working in Tehran. Sometimes contractors provide refurbished shipping containers as living quarters. Sometimes he stays with relatives. He blamed Iran's economic problems on the economic sanctions imposed by the United States. He also blamed the Iranian government for wasting billions of dollars on wars in Syria and Iraq.
"First you have to feed your own people and then go around helping others," he told me. He criticized widespread Iranian corruption. When the Revolutionary Guard builds projects, for example, workers often don't get paid on time and then the officers say, "Oh, we spent the money in Syria or Iraq."
But many other Iranians, while critical of corruption, are not willing to break with the Rouhani government. Tens of thousands of people participated in pro-government marches on January 5 as hardliners blamed the United States and foreign powers for the unrest.
Back in the United States, President Donald Trump has sought to use the protests to justify his aggressive policies.
He tweeted, "Such respect for the people of Iran as they try to take back their corrupt government. You will see great support from the United States at the appropriate time!"
But Iranians don't believe Trump supports them. In my numerous, random interviews, I did not encounter a single person with anything positive to say about Trump. They opposed his ban on Iranian travel to the United States, his declaring Jerusalem as the capital of Israel, and his efforts to cancel the nuclear accord.
To continue reading: Trump's Phony Support for Iran's Popular Protests