Reese Erlich sees little chance of a breakthrough on Syria at the Helsinki summit. From Erlich at antiwar.com:
Russian bombs rained down on towns of southern Syria as an estimated 320,000 civilians fled for their lives. Over the past several weeks tens of thousands walked to the Jordanian and Israeli borders hoping to escape the onslaught.
Rula Amin, a spokesperson for the UN refugee agency UNHCR, based in Jordan, told me the displaced people left their homes with few belongings and are sleeping in the desert. "They need shelter, food, drinking water – and mostly, they need protection."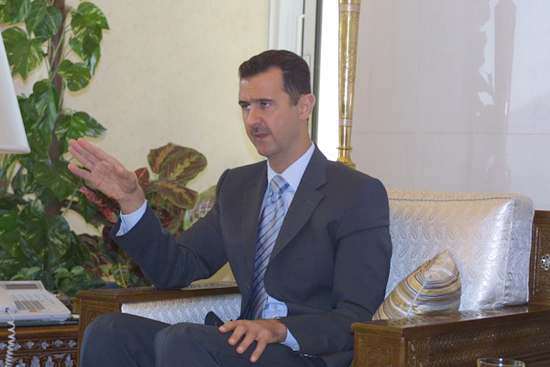 "We appeal for an immediate cessation in hostilities and for a safe, unimpeded access to the displaced population that desperately needs assistance," she said.
The crisis began in June when Syrian President Bashar al Assad, along with his Russian and Iranian allies, sought to recapture southern Syria, which has been under rebel control for five years. Russia negotiated the surrender of some rebel groups in early July. It's not yet clear, according to the UNHCR, whether significant number of civilians can return to their homes.
Five countries are currently fighting in Syria. Russia, Iran, the United States, and Turkey have stationed troops. Israel regularly drops bombs and fires missiles.
President Donald Trump and Russian President Vladimir Putin will discuss Syria at their Helsinki summit July 16. The Trump administration is pressuring Russia to reduce the Iranian role in Syria, but will not likely succeed, according to Professor Joshua Landis, director of the Center for Middle East Studies at the University of Oklahoma.
"Iran is there to stay," he told me. "Russia is not going to kick Iran out."
A visit to Daraa
To understand the current crisis, let's go back to 2011 when I reported from the southern Syrian city of Daraa. I tagged along with some Ukrainian TV journalists on an official tour of the city where the uprising had begun. Government minders claimed the Syrian people supported Assad and that Israel, Saudi Arabia and the United States had instigated the rebellion.
We visited an elementary school where adorable children recited their lessons in unison. Then, seeing the foreign reporters, many began chanting, "Freedom, Freedom," the slogan of the anti-Assad opposition. Teachers led other students in chanting "Syria, Syria," to show support for Assad.
The Assad officials blanched as the civil war divisions were on full display for foreign reporters. "The political chasm has reached the schools," my government translator said. "First graders are now politically motivated."
For roughly that first year, the Syrian government faced a popular uprising from a broad spectrum of religious and political opposition, part of the Arab Spring. Foreign powers did not create the rebellion, but they were very happy to take advantage of the regime's lack of popularity to push their own agendas.
To continue reading: Netanyahu, Putin, and Trump – Jockeying for Power in Syria