If the infection rate is 80 times faster, it means that the coronavirus is significantly less lethal than the initial estimates. From Tyler Durden at zerohedge.com:
A new study out of Penn State indicates that Covid-19 may have spread much faster in the U.S. than first originally thought – and therefore is likely less deadly than originally thought. 
The initial rate of cases was likely undercounted due to testing issues, asymptomatic cases and some cases with alternative symptoms, according to many epidemiologists.
The study "estimated the detection rate of symptomatic COVID-19 cases using the Centers for Disease Control and Prevention's influenza-like illnesses (ILI) surveillance data over a three week period in March 2020."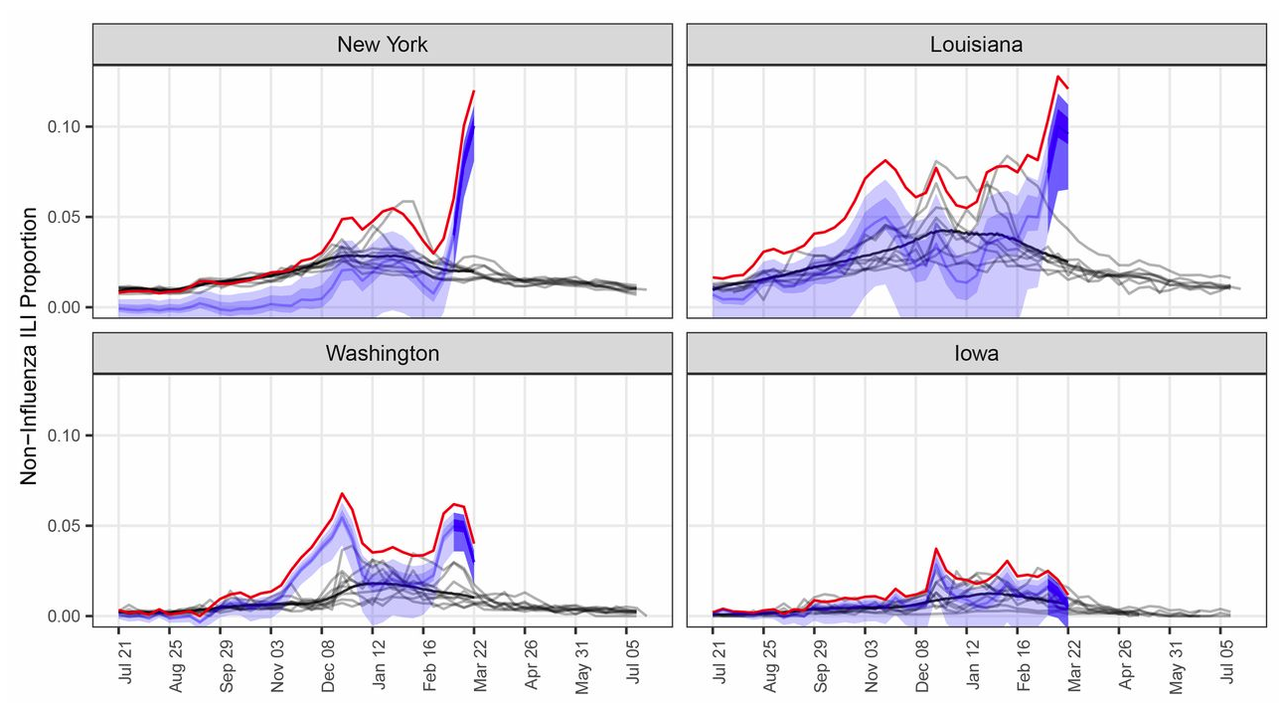 The excess ILI catches matched a correlation with the spread of Covid-19 around the country, which means that ILI is capturing Covid cases and "there appears to be a much greater undiagnosed population than originally thought."