China's new security law for Hong Kong is a lot like the Obamacare legislation, implemented before anyone knows what was in it. From Chris Oliver at wolfstreet.com:
Sense of Foreboding in Hong Kong. Beijing's black-box approach doesn't bode well for local freedoms.
Hongkongers woke earlier this week to a timeline for a new national security law written in Beijing that sets out a handful of days before the legislation is passed. The troubling thing is that few know what's actually inside the new law.
The controversial bill – widely regarded as already fixed in stone – is expected to be completed during the three-day session of the National People's Congress Standing Committee which gets underway on Sunday, according to local newspaper reports citing mainland sources. One theory is that the bill will be passed on Tuesday, June 30, the eve of the 23rd anniversary of the handover that ended 156 years of British colonial rule. When the law will be enacted is not known, but sometime during either July or August looks likely (photo by Chris Oliver).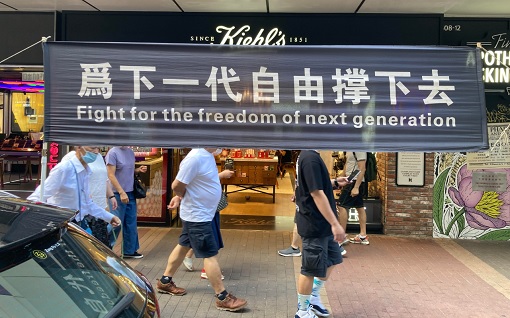 If the new law is passed next week as expected, it would mark about a month since its unveiling in late May – a blistering pace for a national law, especially one affecting Hong Kong, a city known for its low crime rate and social stability.