Looking at the salary numbers, you'd think this was an article about California or Illinois, but it's about Texas, which once was more fiscally responsible. From Adam Andrzejewski at OpenTheBooks.com via zerohedge.com:
Why Texas Is In Trouble—78,064 Public Employees With $100,000+ Paychecks Cost Taxpayers $12 Billion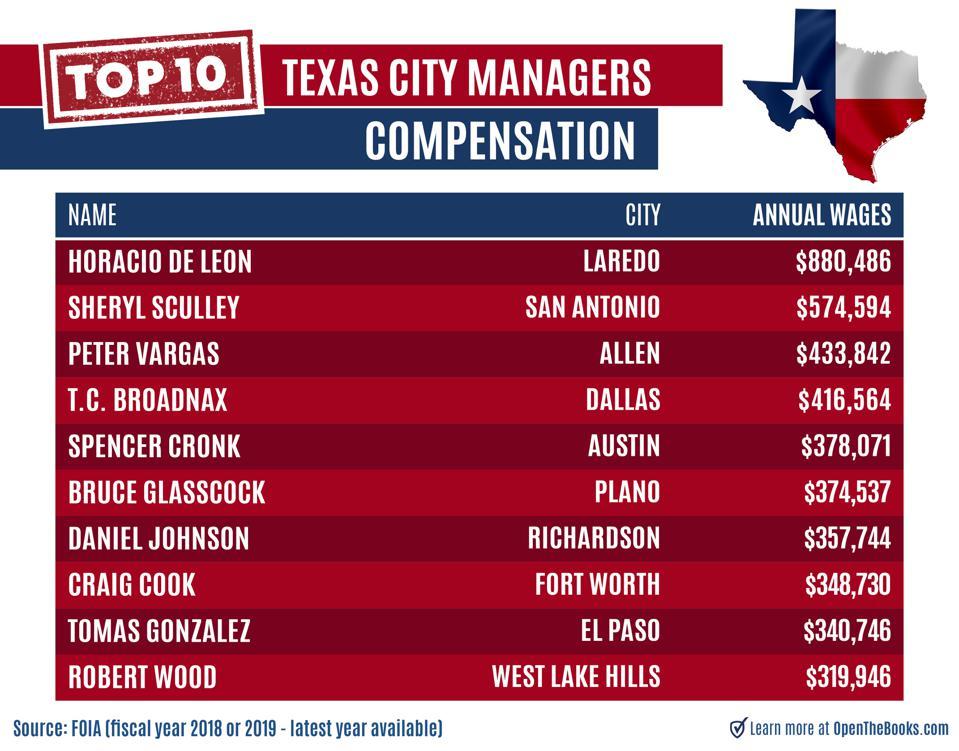 Everything is bigger in Texas—including the supersized salaries of its city managers, school superintendents, state staffers, and other public servants. Last year, 78,064 state and local government employees made more than $100,000 each, and 18,600 of them out-earned Texas Governor Greg Abbott, who made $153,750.
Our auditors at OpentheBooks.com found the speech writers for university presidents making up to $140,000; library directors booking $202,875; community college presidents making up to $505,000; and city managers raking in an eye-popping $1.85 million over the last three-years.
We also found 19,519 federal bureaucrats based in Texas who earned six figures or more. Collectively, these employees cost taxpayers $2.5 billion in 2018, the last year available.