Who's going to win the election? From Tyler Durden at zerohedge.com:
With the help of Paul Hoffmeister, chief economist at Camelot Portfolios
With Election Day less than a month away, we look at which party will likely control the White House, Senate and House in 2020… and what to watch for on Election Night.
Currently, the major polls give former Vice President Biden more than a 9-point lead nationally against President Trump – according to RealClearPolitics National Average.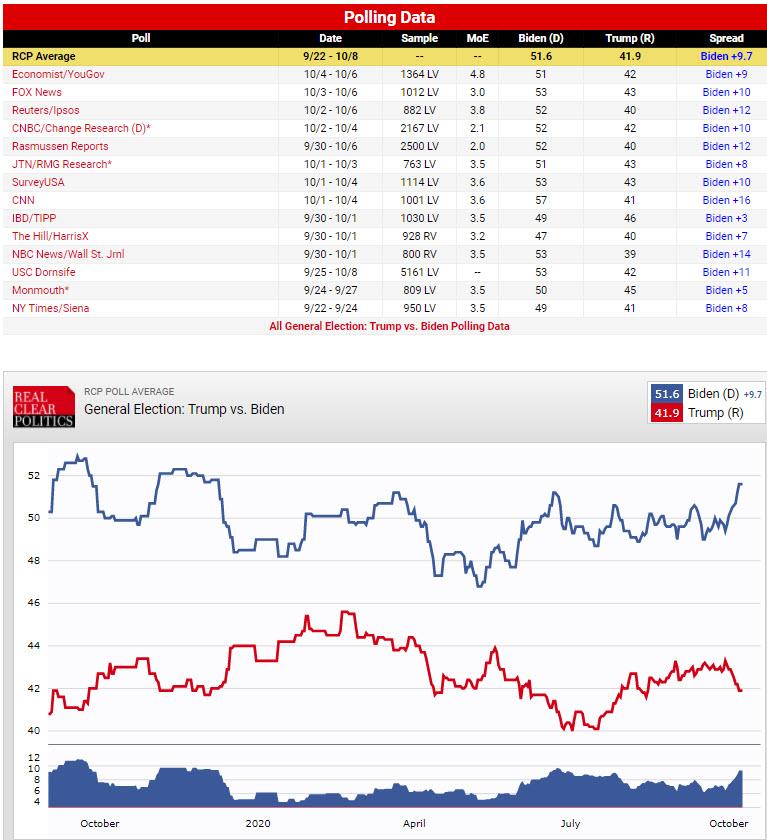 And the Predictit markets imply a 67% probability of Biden winning on November 3rd. Additionally, those markets suggest that Democrats will win both the Senate and House (66% and 88% probabilities, respectively). Quite simply, it appears that a Blue Wave is fast approaching, something which the market has not only priced in, but has successfully digested as a favorable narrative for risk assets.
It would be easy to simply close the books and call the November contest over. But, of course, the major polls were all wrong in 2016; notably about the presidential race.