It would be surprising indeed if veteran lawyer Rudy Giuliani didn't take the necessary steps to authenticate the Hunter Biden material. From Ivan Pentchoukov at theepochtimes.com: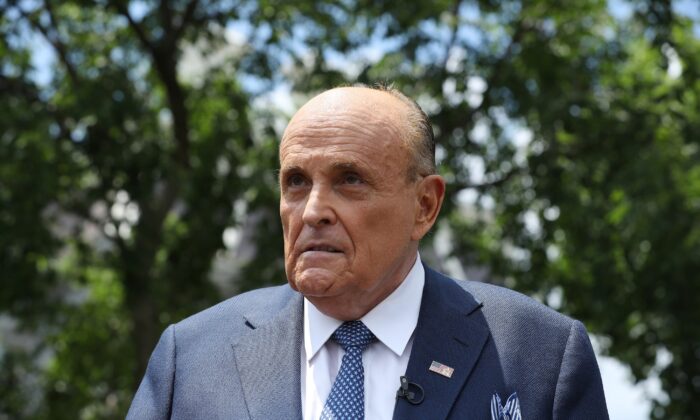 Former New York City Mayor Rudy Giuliani says he spent three weeks authenticating the materials on a copy of a hard drive that once allegedly belonged to Hunter Biden, the son of Democratic presidential nominee Joe Biden.
The contents of the drive are the subject of a series of explosive reports by the New York Post that shed further light on Hunter Biden's dealings with China and Ukraine.
Giuliani, President Donald Trump's personal attorney, told The Epoch Times that he and his attorney, Robert Costello, checked some of the written notes in the drive against samples of Hunter Biden's handwriting, matched details about undisclosed meetings with confidential information they had already obtained from other sources, and verified the email addresses in the data trove, among other steps. Giuliani said the drive contains roughly 800 of Hunter Biden's personal photos, including some which Giuliani alleges show illegal acts. The Epoch Times could not independently verify the claim as Giuliani declined to provide a copy of the files.
Costello allegedly received a copy of the hard drive in August from the owner of a Mac repair shop in Wilmington, Delaware, and handed it to Giuliani three weeks ago, according to the former mayor. Trump's former chief strategist, Stephen Bannon, negotiated an exclusive deal with the Post and Giuliani handed a copy of the drive over to the newspaper on Oct. 10. The Post conducted its own authentication effort, Giuliani said.