They are never going to let Julian Assange go, and they're fondest hope is that he dies in prison. From Pepe Escobar at The Asia Times via zerohedge.com:
Synchronicity is definitely fond of mirror wonderwalls. The Julian Assange saga seemed to have entered a new chapter as he was, in thesis, on his way to – conditional – freedom this past Monday, only one day after the first anniversary of the start of the Raging Twenties: the assassination of Maj Gen Qassem Soleimani.
The fate of the journalist the Empire seeks to terminate was just juxtaposed to the fate of the warrior/diplomat the empire already terminated.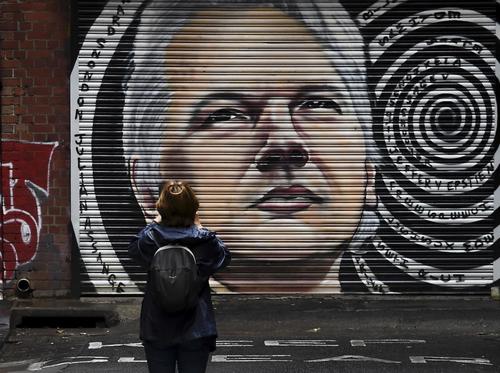 Two days later, Julian Assange was de facto re-incarcerated exactly as the Empire was hit by an "insurrection" which, whenever instigated in that distant "Third World", is celebrated in Exceptionalistan as "people power".
The invaluable Craig Murray, from inside Westminster Magistrates Court No. 1 in London, meticulously presented the full contours of the insanity this Wednesday.
Read it in conjunction with the positively terrifying judgment delivered on Monday in the United States government case against Julian Assange.
The defining issue, for all those who practice real journalism all across the world, is that the judgment affirms, conclusively, that any journalist can be prosecuted under the US Espionage Act. Since a 1961 amendment, the Espionage Act carries universal jurisdiction.
The great John Pilger memorably describes "judge" Vanessa Baraitser as "that Gothic woman". She is in fact an obscure public servant, not a jurist. Her judgment walks and talks like it was written by a mediocre rookie hack. Or, better yet, entirely lifted from the US Department of Justice indictment.