Lithuania must think its American big brother will bail it out should Russian decide to act on this newest provocation. From Ray McGovern at antiwar.com:
Lithuania is trying to create new "facts on the ground," hoping to provoke the kind of response from Russia that will determine tone and substance of the important NATO summit scheduled for June 28-30 in Madrid.
Trouble Ahead
On June 17 the Lithuanians announced they were banning the rail transit of goods through Lithuania to the Russian exclave of Kaliningrad. The ban went into effect on June 18. Sandwiched between EU and NATO members Poland and Lithuania, Kaliningrad receives supplies from Russia via rail and gas pipelines through Lithuania including goods sanctioned by the EU.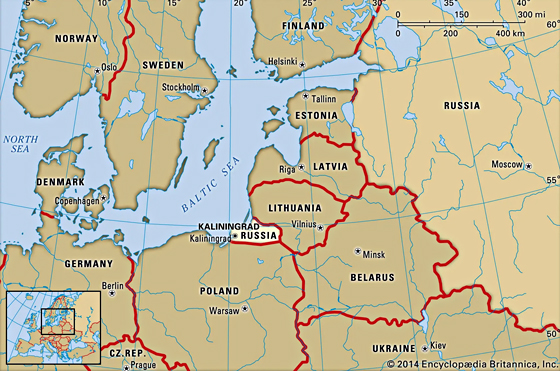 Moscow's response came on June 20, with a foreign ministry statement calling the denial of transit "openly hostile." Kremlin spokesman Dmitry Peskov branded Lithuania's actions "illegal" and told reporters:
"This decision is really unprecedented. It's a violation of everything. We consider this illegal. The situation is more than serious … We need a serious in-depth analysis in order to work out our response."