As usual Vladimir Putin has said something worthwhile, and as usual he will be ignored in this country. From Tyler Durden at zerohedge.com:
On Tuesday Russian President Vladimir Putin weighed on on major security issues ranging from the ongoing war in Ukraine to China-US tensions over Taiwan in a televised speech. Speaking before defense officials and regional think tank analysts at the Tenth Moscow Conference on International Security, among the most notable assertion of his is that NATO is moving "further east".
Within days prior to launching the Feb.24 invasion of Ukraine, he gave what was essentially a war speech emphasizing that urgent military action was needed to prevent NATO's further expansion into Ukraine. But it seems that in his latest comments Tuesday, he sees the threat of NATO influence at work as far as southeast Asia as well.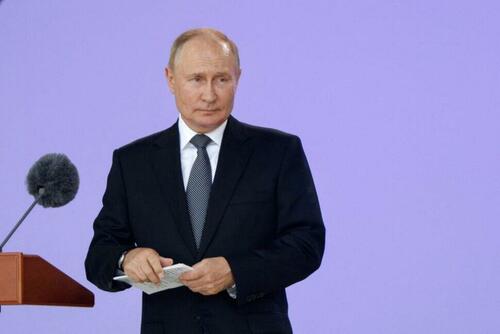 In the fresh remarks, Putin continued his prior theme of a turn from unipolar to multi-polar world order, based on the decline of the United States and West. He said as translated in state media:
"Western globalist elites are provoking chaos by rekindling old and inciting new conflicts, implementing a policy of so-called containment, while undermining any alternative, sovereign paths of development. Thus, they are desperately trying to preserve the hegemony and power that are slipping out of their grasp, trying to keep countries and peoples in the grip of a neo-colonial order."