A full-scale effort is underway by those who championed Covid totalitarianism to rewrite history, whitewashing their incompetence and malice. From el gato malo at boriquagato.substack.com:
and it behooves us to make sure this does not occur
hey, remember that one time that this internet cat predicted that "everyone was going to change jerseys so hard that you would soon not be able to find anyone who admitted to supporting lockdowns?"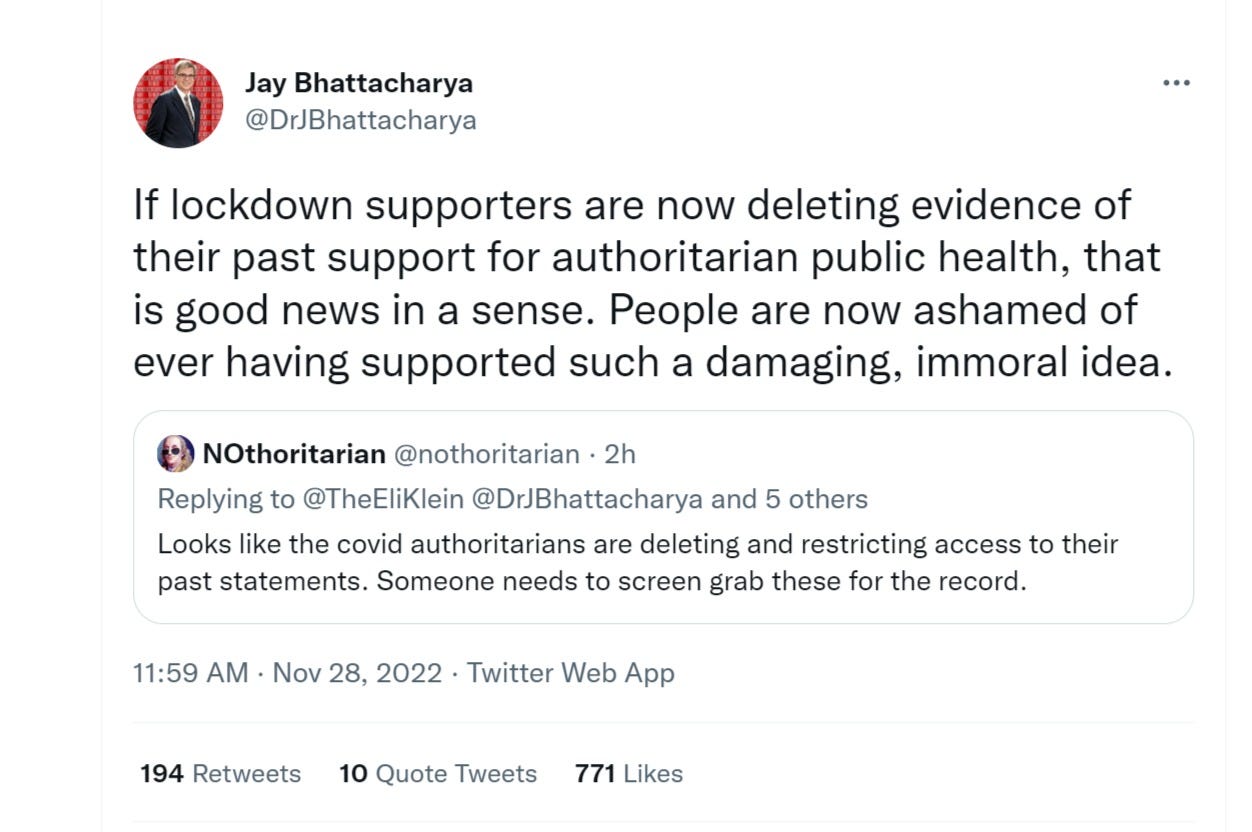 booyakasha.
gatopal™ and personal friend jay is certainly correct in saying that "well, at least they have stopped" but i have real doubts it's about shame.
i suspect it's just crowd following in search of status and far from "having learned to know better" this gang will surge after then next thing just as rabidly.
they are just trying to squeak through an overton window before it slams on them