Where's the save the whales crowd when you need them? From Tyler Durden at zerohedge.com:
In a case of odd bedfellows, environmental groups and Republican politicians are calling for a pause in offshore wind farm development following a string of whales washing up dead on New Jersey and New York beaches.
Seven whales have turned up dead in little over a month. The latest victim, a 20- to 25-foot juvenile Humpback whale, turned up in Brigantine, New Jersey on Thursday afternoon, close to a Coast Guard station.
"The wave of dead whales is the ocean sounding the alarm, and we must heed the warning," said Cindy Zipf, executive director of Jersey-based Clean Ocean Action, after the sixth whale washed up in Atlantic City on Jan. 7 with signs of head trauma. "[The wind farm development] is too much, too fast. It's outrageous and our ocean deserves better."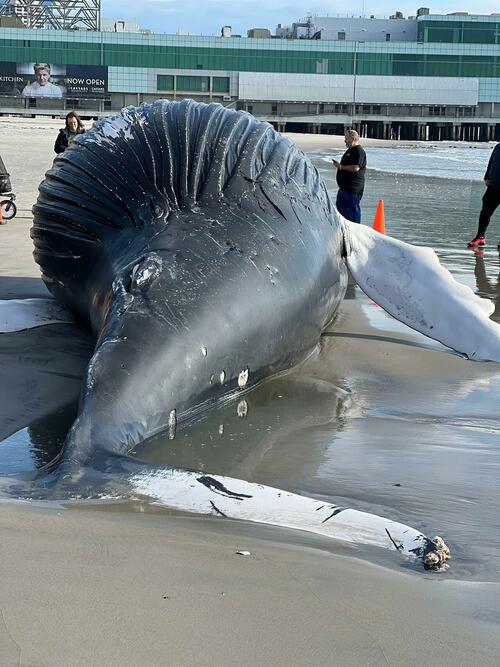 On Friday, Congressman Jeff Van Drew (R-NJ) announced he would seek a federal investigation. "Ocean life is being put at risk as our governor and president force through their Green New Deal policies, without giving full consideration to their real-world impacts.
Drew sits on the House Coast Guard and Maritime Transportation Subcommittee. New Jersey Republican state Senator Vince Polistina called for a pause in the offshore construction:
"The work related to offshore wind projects is the primary difference in our waters, and it's hard to believe that the death of (seven) whales on our beaches is just a coincidence."