Is this part of a step-by-step plan to institute the goals of the globalists' one world government? From the 2nd Smartest Guy in the World at 2ndsmartestguyintheworld.substack.com:
At this stage in the globalist sabotage game there really are no coincidences.
JUST IN: Another train has DERAILED in #Michigan that was carrying hazardous materials. What is going on? This seems like a coordinated attack on our railway system across the country. I've noticed it's in key battleground election states too. Ohio, Arizona, Michigan,… https://t.co/x9s5J0vE1U5:01 PM ∙ Feb 16, 20238,721Likes3,088Retweets
The account that tweeted the following has already been suspended: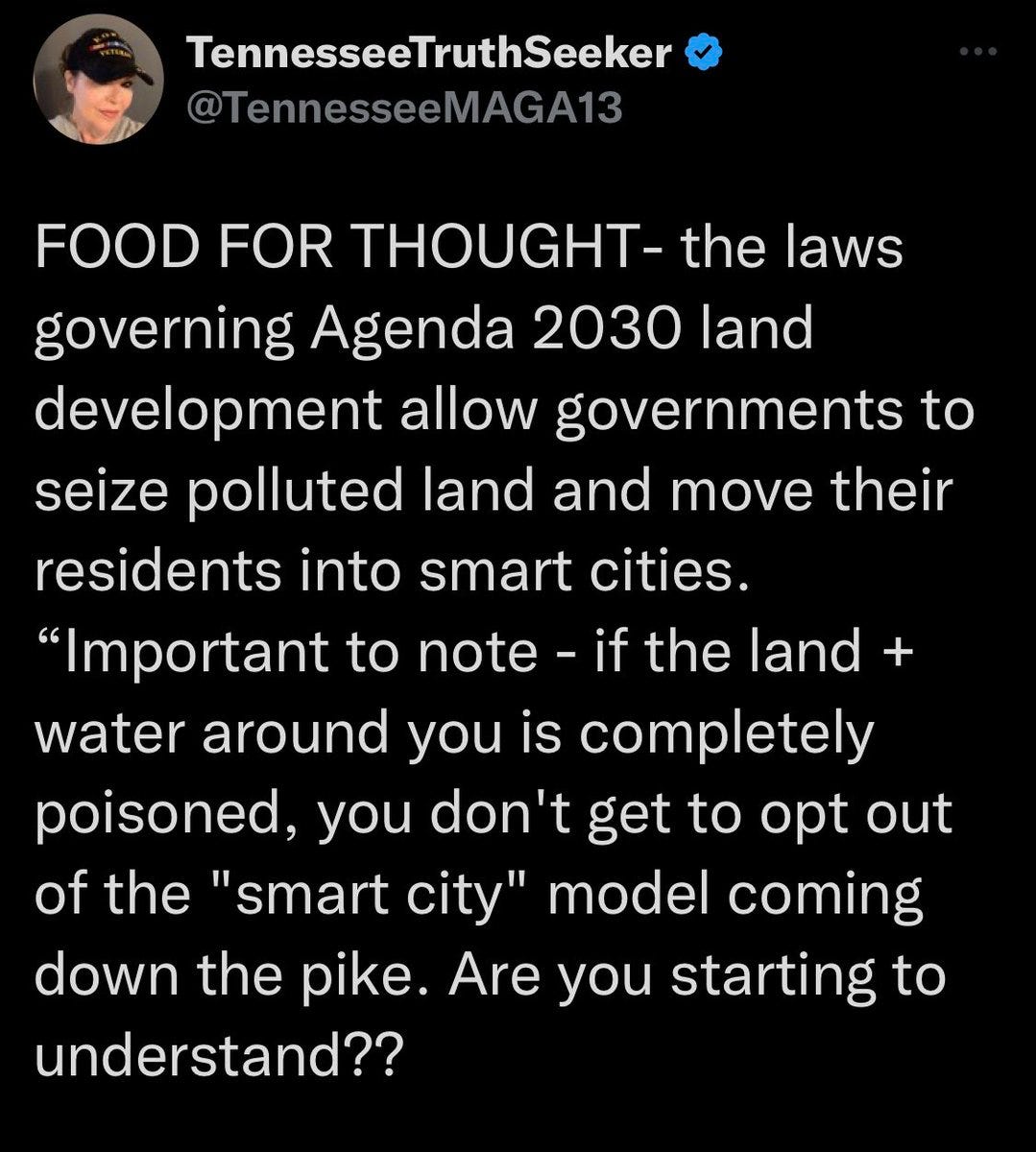 Large swaths of productive farmland may have been poisoned with the Ohio environmental disaster.
This substack has written extensively on the hundreds of food processing plants that have been destroyed over just the last 18 months.
The various psyops, false flags and increasing acts of sabotage in play since the "pandemic" are looking more and more like accelerants to the UN's Agenda 21 and Agenda 2030 endgame.