Asian countries are turning towards Asia, which doesn't bode well for Americans who think America has to control Asia to control the world. From Pepe Escobar at presstv.ir:]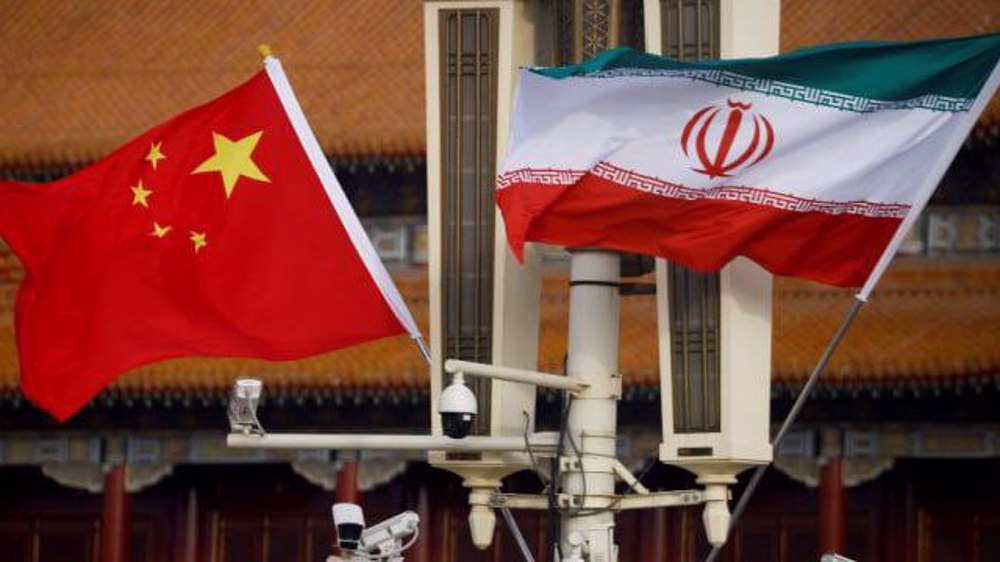 The national flags of China and Iran fly in Tiananmen Square during Iranian President Ebrahim Raeisi's visit to Beijing, China, February 14, 2023. (Photo by Reuters)
The key takeaway of President Ebrahim Raeisi's state visit to Beijing goes way beyond the signing of 20 bilateral cooperation agreements.
This is a crucial inflexion point in an absorbing, complex, decades-long, ongoing historical process: Eurasia integration.
Little wonder that President Raeisi, welcomed by a standing ovation at Peking University before receiving an honorary academic title, stressed "a new world order is forming and taking the place of the older one", characterized by "real multilateralism, maximum synergy, solidarity and dissociation from unilateralisms".
And the epicenter of the new world order, he asserted, is Asia.
It was quite heartening to see the Iranian president eulogizing the Ancient Silk Road, not only in terms of trade but also as a "cultural bond" and "connecting different societies together throughout history".
Raeisi could have been talking about Sassanid Persia, whose empire ranged from Mesopotamia to Central Asia, and was the great intermediary Silk Road trading power for centuries between China and Europe.
It's as if he was corroborating Chinese President Xi Jinping's famed notion of "people to people exchanges" applied to the New Silk Roads.
And then President Raeisi jump cut to the inescapable historical connection: he addressed the Belt and Road Initiative (BRI), of which Iran is a key partner.
All that spells out Iran's full reconnection with Asia – after those arguably wasted years of trying an entente cordiale with the collective West. That was symbolized by the fate of the JCPOA, or Iran nuclear deal: negotiated, unilaterally buried and then, last year, all but condemned all over gain.