There are rumors on the Internet that Biden has a body double. Maybe that guy did it. From Jonathan Turley at jonathanturley.org:
President Joe Biden has repeatedly denied that his family received money from China.
He has also denied any knowledge of his son's foreign dealings despite direct evidence to the contrary, including a recorded message from the President to Hunter referencing the deals.
The White House has simply refused to address the recording or photographs contradicting the President.
Now, there is confirmation that millions were sent from China and then money from a third-party account was distributed to at least three, and possibly four, Biden family members.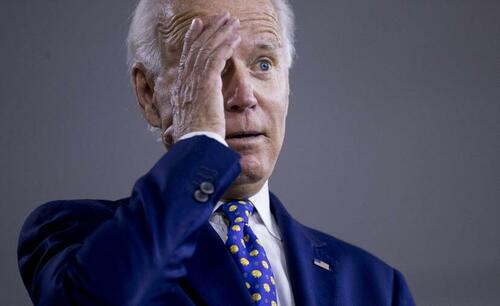 However, when confronted with the evidence on the way to Marine One, the President again declared "that's not true."
Given that these are suspicious activity reports (SARs) from Biden's own Treasury Department, it is unclear now what the President is suggesting beyond the possibility of an evil twin Biden family that is besmirching his good name.
After the GOP takeover of the House, the Oversight Committee demanded information long blocked by the Democratic leadership on the SARs related to the Biden family.
The first such disclosure involved a Robinson Walker, LLC account that received $3 million from the State Energy HK Limited. Money was later distributed in incremental payments over three months to Hallie Biden and companies associated with Hunter Biden and James Biden. There was also an unknown bank account identified as "Biden."