Yes, they're using MRNA vaccines in some meats, but they don't want to disclose which ones. From Marie Hawthorne at theorganicprepper.com: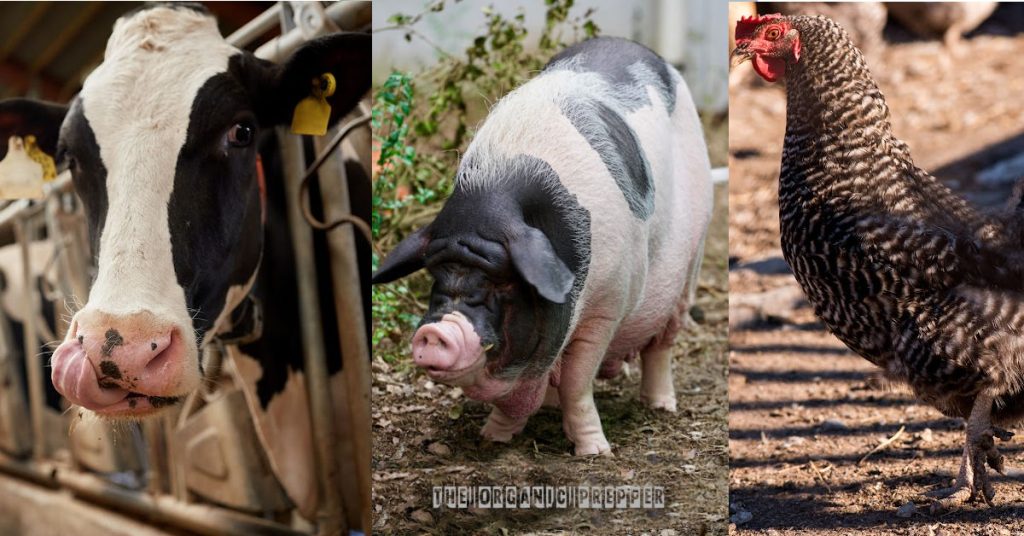 Rumors have been circulating about mRNA vaccines in livestock. Fact-checkers have been scoffing, but what's really going on? Could we be eating animals that have been treated with mRNA? How do we know what's in the meat at our grocery store?
PORK: Yes, it's probably been treated with mRNA.
Unfortunately, if you've been eating pork from the grocery stores, even organic pork, it's probably been treated with mRNA because pork producers have been using mRNA products since 2018. Merck's SEQUIVITY platform is used with different sequences of various porcine diseases, including swine flu, to get immune responses in pigs.
Interestingly enough, sow mortality rates have increased slightly, from 11.1% in 2017 to 12.6% in 2021. However, raising animals in large quantities is very complex; increased mortality could be linked to countless factors, and many producers admit they don't have enough qualified employees to pay optimal attention to animals. The only certainty here is, new pharmaceutical products have not been a magic bullet for the pork industry's problems.
I guess we, as a society, don't have enough money for more agricultural and veterinary workers so that hog farmers can optimally monitor the pigs that will become our food. And yet, it's still full steam ahead with ever-more-complicated bioengineering solutions. A few months ago, GenVax Technologies, a startup that wants to bring self-amplifying mRNA (saRNA) technologies to animal health, received $6.5 million to begin producing vaccines 100% specific to African Swine Fever variants that may be circulating in pork herds. There always seems to be enough money for mRNA.