There will obviously be more developments in this story. Stay tuned. From Tyler Durden at zerohedge.com:
Update (2114ET): After an entire day wondering why in the hell Fox News would can the highest-rated cable news host in the world, ever, the New York Times comes out with this;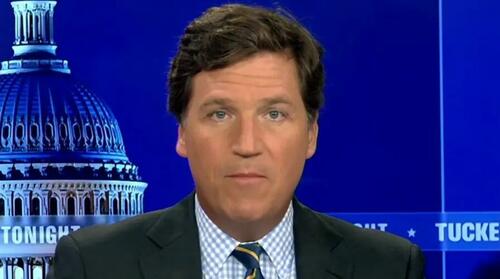 Who:
The decision to let Mr. Carlson go was made on Friday night by Lachlan Murdoch, the chief executive of Fox Corporation, and Suzanne Scott, chief executive of Fox News Media, according to a person briefed on the move. Mr. Carlson was informed on Monday morning by Ms. Scott, another person briefed on the move said.
Why?
[T]he power that Mr. Carlson, 53, wielded outside Fox News could not insulate him from a growing list of troubles inside the network related to his conduct on and off the air, some of which had been grating on Mr. Murdoch and his father, Rupert Murdoch, the chairman of Fox Corporation, who co-founded the network in 1996, according to the two people with knowledge of the company's decision.

…

The host, a polarizing and unpopular figure at the network outside of his own staff, was exposed as part of a defamation lawsuit by Dominion Voting Systems as a bully who denigrated colleagues and sources, often in profane and sexist language, and called for the firing of Fox journalists whose coverage he disliked. He has also drawn condemnation from the right and left for his role in fostering a revisionist account of the assault on the United States Capitol on Jan. 6, 2021.
So he was mean to people?
We also know that last week, Tucker attacked Big Pharma in one of his monologues.