It's about time. From Igor Chudov at igorchudov.substack.com:
Will Truth and Justice Prevail, After All?
I am thrilled to report that the "Covid reckoning" we hoped for is underway. The state of Texas is joining the bandwagon.
The day's news is that Texas Attorney General Ken Paxton is opening an investigation into fraud committed by Pfizer and others. Texas Attorney General's office will try to find out whether vaccine manufacturers committed fraud and misrepresented the effectiveness and safety of Covid vaccines.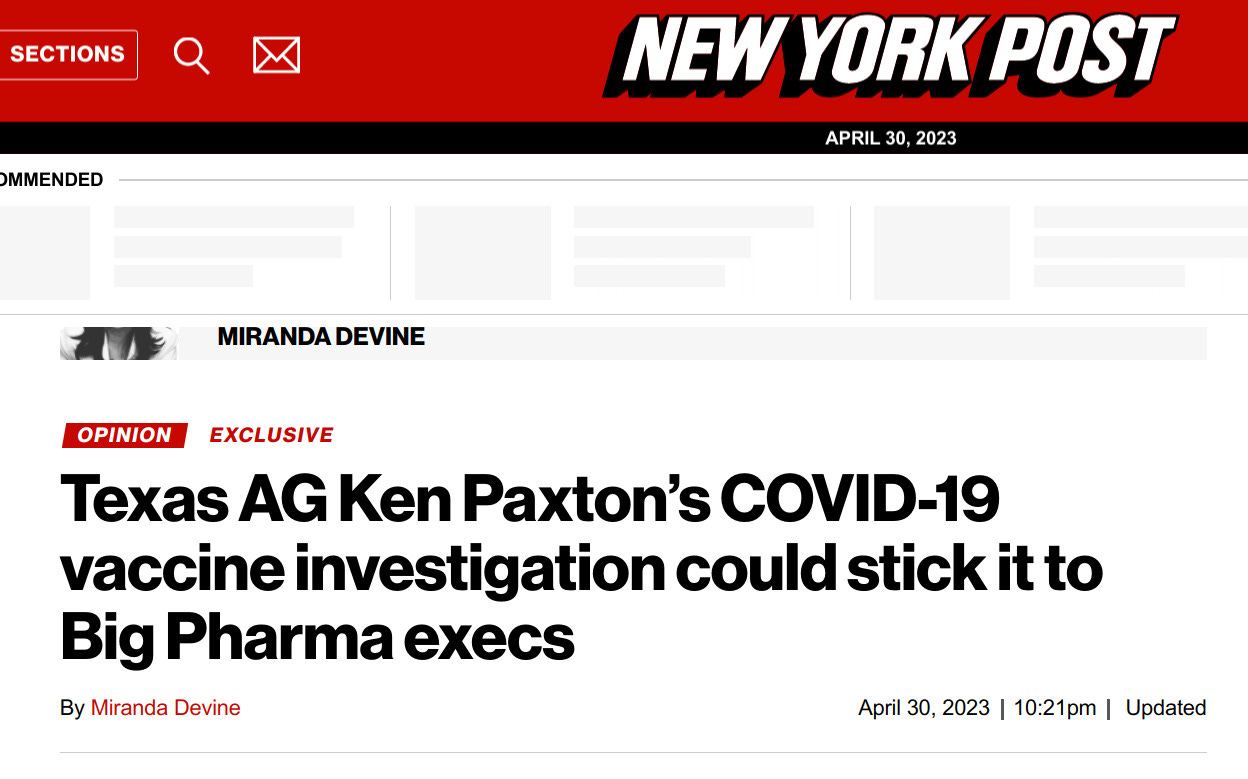 https://nypost.com/2023/04/30/texas-ag-ken-paxtons-covid-vaccine-investigation-could-stick-it-to-big-pharma-execs/
Texas Attorney General Ken Paxton plans to investigate whether their companies misrepresented the efficacy and safety of the vaccines and manipulated vaccine trial data.

On Monday, Paxton will launch an investigation into potential violations of his state's Deceptive Trade Practices Act by Pfizer, Moderna and Johnson & Johnson, he has revealed exclusively in The Post.

He also wants to know whether the pharmaceutical giants engaged in gain-of-function research and misled the public about it.
Mr. Paxton is concerned that Pfizer and Moderna violated the Texas Deceptive Trade Practices Act.