Bill Gates has had an uncanny streak of investment good fortune since even prior to the onset of Covid. From el gato malo at boriquagato.substack.com:
in the aftermath of great events, "who knew what and when did they know it?" is always an interesting question.
the US intelligence community (michael spenger substack) was suspected to have caught wind of covid back in november 2019.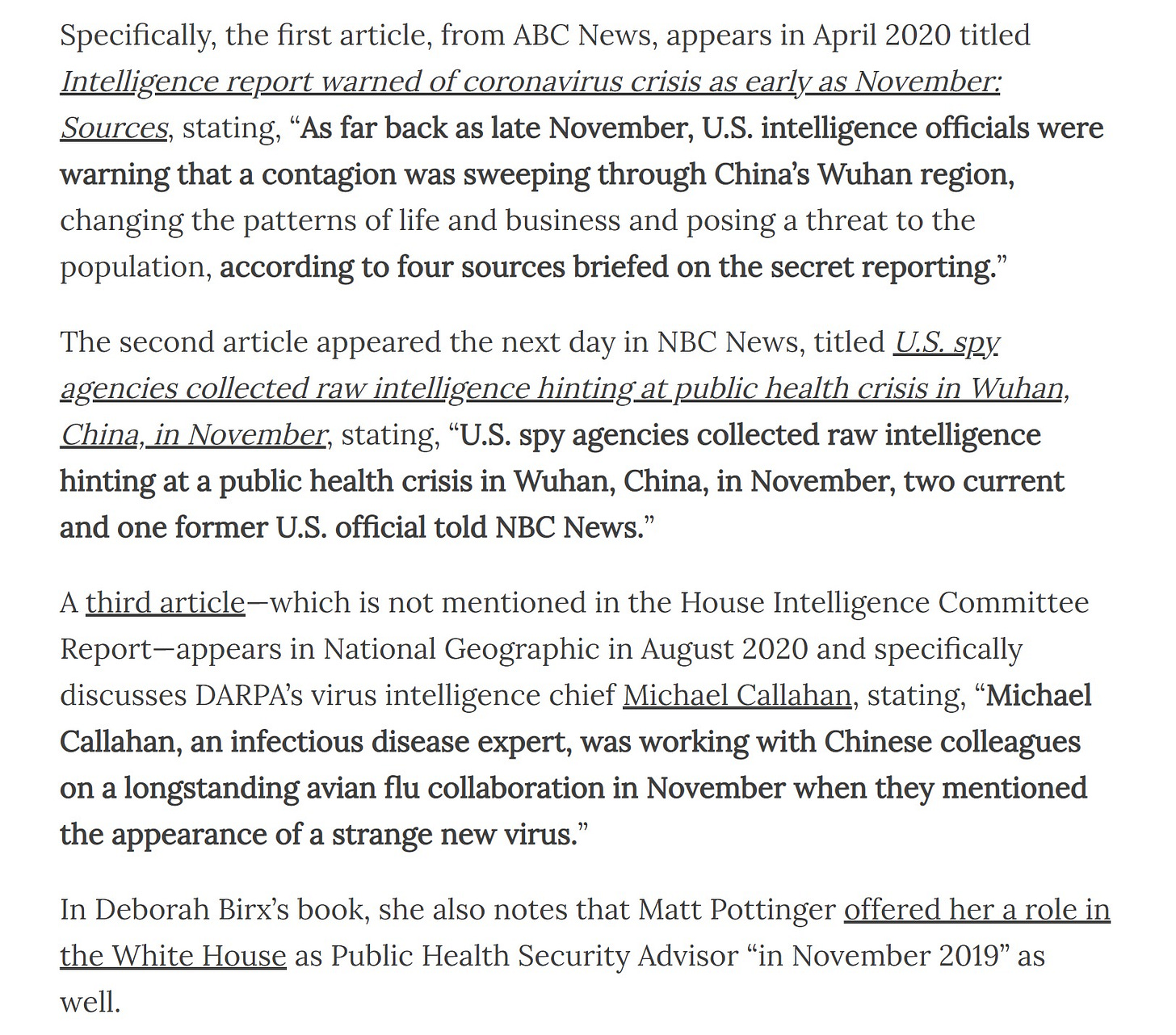 astonishingly, the IC itself denies this and claims they were in the dark until later
Every official interviewed by the Committee—from working level analysts at NCMI to an official with relevant knowledge at the NSC—said that their first indication of a novel virus came with the publication of the ProMED notice published at 11:59 p.m. on December 30, 2019 that reported the announcement of a novel virus by the Wuhan Municipal Health Committee.

In sum, the first warnings of COVID-19 came from the non-IC based public health track—in this case disease surveillance conducted by local public health authorities in Wuhan.
but this invites some pretty pointy questions about their competence, no?