The only consideration deemed important by the 51 people who signed the by now infamous intelligence letter concerning Hunter Biden's laptop was whether it would help Joe Biden in his debate with Trump and in the general election. It was all PR. From Tyler Durden at zerohedge.com:
The infamous Hunter Biden laptop letter signed by 51 ex-intel officials was pitched to them by its co-author, Mike Morell, as a way to help Joe Biden with a "talking point" during a crucial debate with Trump, the Washington Examiner's Jerry Dunleavy reports.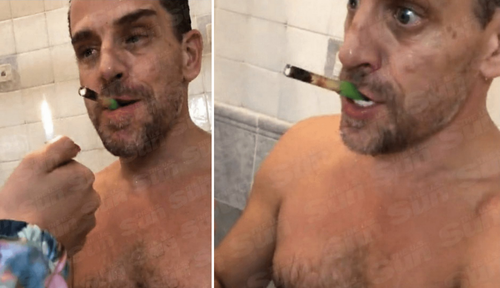 Morell admitted that now-Secretary of State Antony Blinken "triggered" him to write the October 2020 letter, co-authored by he and former senior CIA operations officer Marc Polymeropoulos, suggesting that the Hunter Biden laptop reported by the NY Post was likely Russian disinformation.
The recruitment email from Morell was sent to former intelligence officials and included the laptop letter co-authored by him and former senior CIA operations officer Marc Polymeropoulos as an attachment.

The quoted language from the Morell email, sent on Oct. 18, 2020, was read to the Washington Examiner verbatim and identically by two independent sources who had access to the email.

Morell's email explained that both he and Polymeropoulos believed Russia was involved in the Hunter Biden laptop stories and that Trump likely planned to attack Biden over the laptop revelations in the upcoming debate. -Washington Examiner
"We want to give the VP a talking point to use in response," Morell wrote in the email.