And personal choice is far too important to be left in the hands of climate change totalitarians. From Mark E. Jeftovic at bombthrower.com:

Everyone will have to ratchet down their standard of living by over 75%
A recent piece in BBC's "Future World" series on its surface celebrates someone who choose to live an "ultra low carbon lifestyle". They made a conscious and individual decision to bring their own personal carbon footprint down below 2 metric tonnes per year.
Throughout the developed world, per capita carbon output ranges from 4.46 (France) to Canada being the highest at 15.43.

The article talks about the personal challenges around living an ultra-low carbon lifestyle. According to the piece, 2 tonnes/year is also about half the output of a single gas powered car in the US, so the first step for any Americans (or Canadians) wanting to do this, they would have to start by ditching their cars.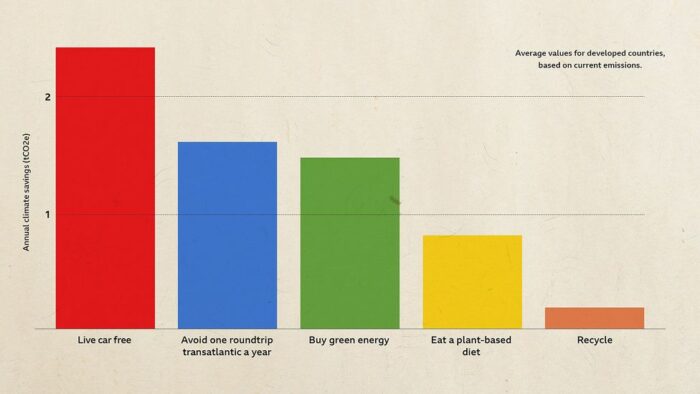 Other behaviours which move the needle would be: eating a plant based diet, buying green energy and forgoing one transatlantic round-trip per year.
In terms of what level of personal CO2 emissions gets the job done "for the climate", estimates vary. While the 2 tonne number was somewhat arbitrary, there are other climate focused think tanks that feel the number has to be 1.4 tonnes of C02 per person by 2040 and 0.7 by 2050.