The Chinese real estate market has long been one of the leading contenders to initiate global economic collapse. From Kathleen Li and Ellen Wa at zerohedge.com:
Recent statistics from China's central bank show that home buyers' enthusiasm has fallen drastically. Despite price cuts and incentives, the world's largest housing market continues to slump, and China's banking sector is taking a hit on two fronts, as both defaults and prepayments rise. Meanwhile, China's developers are starting to show the strain, with real estate giant Wanda Group making headlines this week as the value of its dollar bonds plunged.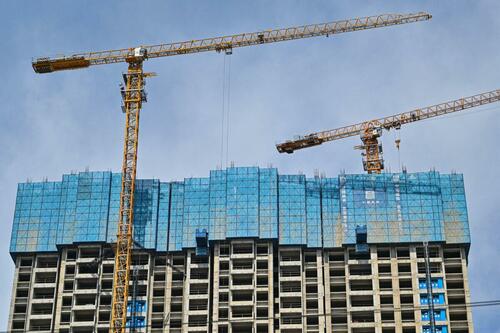 In early 2023, the Chinese real estate market had a short-lived rebound as local governments across the country issued policies to bail out the failing real estate sector, according to the China Index Academy, a real estate research institute. By the end of April, the mortgage rate for first-home buyers in more than 40 cities had been lowered to below 4 percent.
However, after an optimistic outlook in March, April's sales failed to live up to analysts' expectations.
According to the April 2023 Financial Statistics Report released by China's central bank on May 11, mortgages decreased by 241.1 billion yuan ($33.8 billion) in April. Among those, medium- and long-term household loans, mostly mortgages, decreased by 115.6 billion yuan ($16.2 billion), while short-term mortgages decreased by 125.5 billion yuan ($17.6 billion).
Public statistics show that sales of previously owned homes in China's largest cities all showed double-digit declines in April. Among them, Beijing fell 37.3 percent; Hangzhou fell 32.7 percent; Shanghai fell 26.71 percent; and Nanjing fell 13 percent. The worst decline was in Hefei, which plunged by 40 percent.