Eliminate on Taliban leader in Afghanistan and you're probably going to get someone who is even worse. From Pamela at antiwar.com:
William J. Astore's Intro: I asked Pamela if I could highlight a recent comment she made at this site about the U.S. military's approach to Afghanistan. Not only did she give me her permission: she elaborated on her point in an email. Pamela, a former aid worker with a decade's worth of on-the-ground experience in Afghanistan, worked with the Afghan people in relationships characterized by trust and friendship. Her words should be read by all Americans, especially our foreign policy "experts."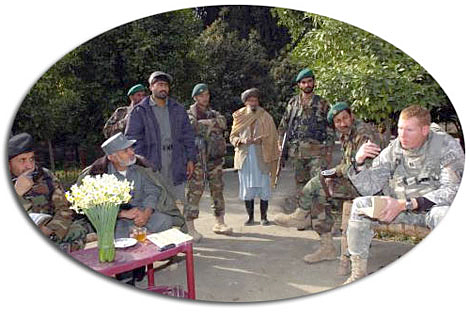 Cascading disaster is an apt term for the US military's strategy in Afghanistan, which involves the indiscriminate killing of terrorist leaders, whether Taliban, Al Qaeda, ISIS or whatever else.
In addition to heavily underreported civilian casualties, US military strikes increase the ferocity of those terrorist outfits. Not just because those outfits want to show the world how strong they are. There is another element which arguably is even worse, as it is virtually impossible to reverse. Each "neutralized" leader leaves a power void within his organization and a number of usually younger and more ruthless members start fighting among each other to take over – with cruelty and spectacular attacks obviously being stronger "election" arguments than a "softy" willingness and capacity for peaceful dialogue.
Thus in Afghanistan the original Taliban – the ones who were ousted in 2001 – probably could have been convinced to take part in negotiations. They were an unsavory lot to have as a government, with medieval habits, but they were not terrorists like the ones nowadays. Few people know that in 2000 the British charity Christianaid (yes, with such a provocative name) had an office there, run by a female Australian doctor with her husband and little Sam, their six-month-old son. They enjoyed it very much and the Taliban had no objection against a foreign woman providing medical care to women and children, despite the obvious need for careful diplomacy.
Since then, however, there have been so many cascading series of eliminations of Taliban leaders at all levels – all for the purpose of PR spin rather than any coherent strategy – that we now have the umptiest generation, which has lost whatever dignity and humanity their predecessors may have had.
To continue reading: America's Cascading Disaster in Afghanistan