Parading military might, especially when done by the country with the world's most powerful military, is a lot like parading wealth: it stems from an insecure need to impress. From Finian Cunningham at rt.com: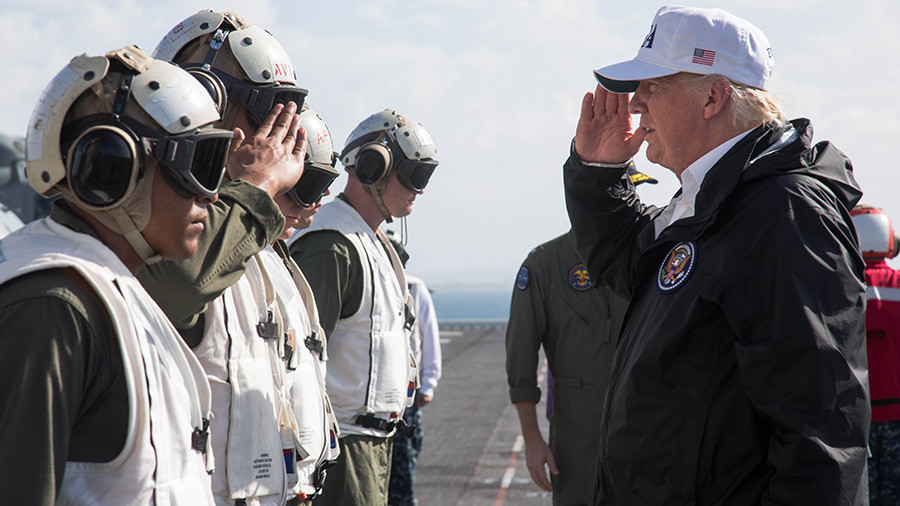 President Donald Trump's plan to stage a mega military parade in the American capital provoked a broad swath of opposition, from conservatives and liberals alike.
Part of the objection, however, seems to stem from an unspoken embarrassment – that such a military display shatters American democratic pretensions, at home and around the world.
Surprisingly for a nation that repeatedly boasts about having the most powerful military force on the planet – and, indeed, ever in the whole of recorded history – there was scant enthusiasm this week for Trump's reported proposal for a full-scale military parade to be held later this year along Washington DC's Pennsylvania Avenue.
Planning details are still in the works for the proposed event, which is only being sketchily discussed at this time, and may not even materialize.
Trump is said to have been wowed by the military procession he attended in Paris last July on France's annual Bastille Day. Ever since then the American president has been prodding his aides to stage a similar martial spectacle in the US.
America's Independence Day on July 4 or Veterans Day on November 11 have been suggested as possible dates to hold the event, which would see columns of troops and weapons filing down the iconic avenue stretching from the Congressional government building on Capitol Hill and the president's White House residence.
The New York Times reported with a tone of misgiving: "Tanks, jets and other killing machines painted olive-drab and tan could be rolling the routes of the nation's capital later this year for a peacetime parade inspired by President Trump."
To continue reading: What's really behind America's objections to Trump's military parade