In the whole history of governments, probably less than 1 percent of them have adopted "doing nothing" as a strategy. Doing something is what government's do, usually making the situation they're doing something about that much worse. From Caitlin Johnstone at steemit.com: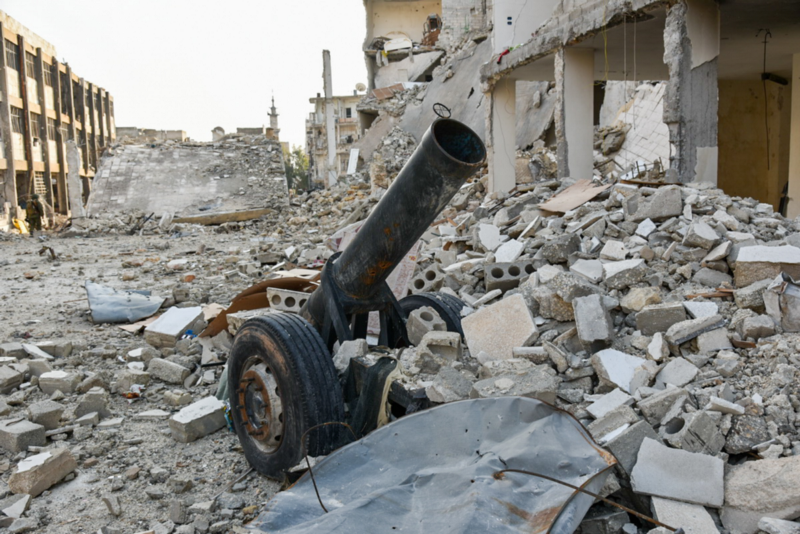 "Kindly let me help you or you will drown," said the monkey putting the fish safely up a tree. ~ Alan Watts
"We've got to do something about Syria!" goes the common western refrain.
Actually, no you don't.
"What? You're saying we should just do nothing??" goes the common response.
Yes. Yeah that'd be great. Definitely please get as far away from Syria as possible, thanks.
Arguing that the western war machine is a good way to bring about peace and justice is like arguing that a bulldozer is a useful tool for brain surgery. Arguing that the western war machine is a good way to bring about peace and justice in Syria is like arguing that the gasoline which was used to start a house fire can also be used to extinguish it.
The cutesy fairy tale you will hear from empire loyalists is that what started out as peaceful protests slowly morphed into a battle between the Syrian government and various terrorist factions, with the west only backing the terrorists later on in the conflict. This is false.
Last October, former Qatari Prime Minister Hamad bin Jassim bin Jaber al-Thani admitted on television that the US and its allies were actively involved in shipping weapons to violent extremist groups in Syria from the very beginning of the war there in 2011. In an article titled "The day before Deraa", the American Herald Tribune's Steven Sahiounie documents how CIA-backed foreign mercenaries/terrorists were already in place ready to go prior to the outbreak of violence in Deraa in March 2011. It is now an openly admitted fact that the CIA and US allies have been arming known terrorist factions in Syria. If you know anything about the CIA and the western war machine, none of this will surprise you.
To continue reading: "We've Got To DO Something About Syria!" Uh, No You Don't. Please Don't.