Israel and the Jewish lobby have an outsized impact on American policy. How outsized can only be guessed. From Grant Smith at antiwar.com:
Secret White House Letters Buttress Ongoing US Arms Export Control Act Violations
The New Yorker staff writer Adam Entous revealed on June 18 that four sitting U.S. presidents beginning with Bill Clinton signed secret letters agreeing never to publicly discuss Israel's undeclared nuclear arsenal. According to Entous, President Trump's aides felt "blindsided" by Israeli ambassador Ron Dermer's urgent demand to sign a fourth letter. Only a small number of "senior American officials" in the previous three administrations even knew about the existence of such letters. Though said not to specifically mention Israel's arsenal, Israeli leaders interpret the letters as binding American pledges not to publicly mention Israel's nuclear weapons or press Israel to sign the Treaty on the Non-Proliferation of Nuclear Weapons (NPT). The letters add to growing evidence of a longstanding multifaceted executive and federal agency conspiracy to violate the US Arms Export Control Act on Israel's behalf.
US Foreign Assistance to Israel Since the Clinton Administration (US Billion)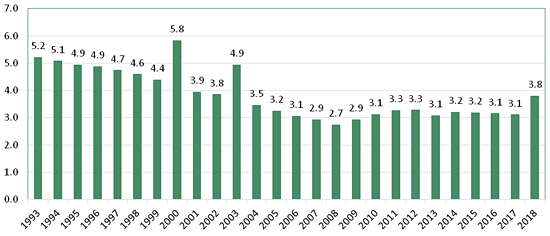 Israeli Prime Minister Benjamin Netanyahu – who has FBI-documented personal connections to Israel's nuclear weapons program smuggling operations – was particularly concerned about newly-elected president Barack Obama. On February 9, 2009, veteran White House reporter Helen Thomas asked if Obama knew "of any country in the Middle East that has nuclear weapons." Obama dodged answering the question before finally replying that he didn't "want to speculate." Speaking in Prague in April, 2009Obama called for strengthening the NPT. However, by May 2009, Obama yielded to Israeli pressure and signed an updated version of the secret Israeli gag letter, according to Entous. On September 6, 2012 Obama's Department of Energy, in consultation with the Department of State, issued a secret directive called "Guidance on Release of Information Relating to the Potential for an Israeli Nuclear Capability," or WNP-136 making it a crime for any US government employee or contractor to publicly communicate any information – even from the public domain – about Israel's nuclear weapons program.
To continue reading: Four Presidents Conspired To Give $100 Billion to Israel