When only one side is allowed to assemble and make its views known, it cannot be said that a nation has freedom of assembly or speech. From Jack Montgomery at breitbart.com: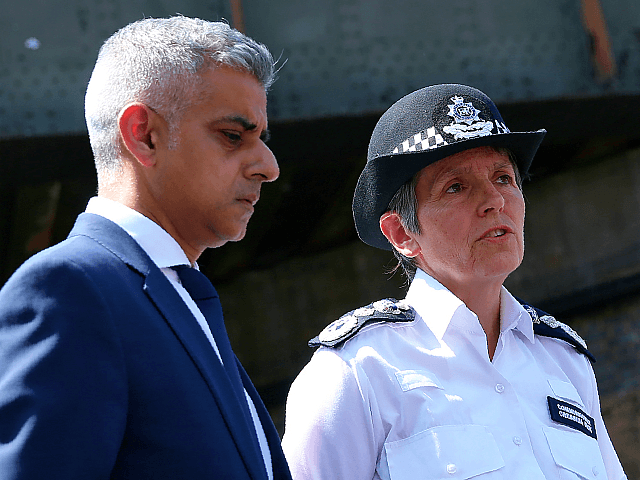 Police in Sadiq Khan's London have used the Public Order Act to prevent a rally in support of U.S. President Donald Trump outside the American embassy, despite permitting a large, ill-tempered anti-Trump rally on Friday.
Protestors attending the 'Welcome Trump' event had planned to gather outside the embassy and march from there to Whitehall, where they would have joined in with a separate 'Free Tommy Robinson' event in support of the activist and independent journalist who was recently imprisoned for contempt of court after reporting on a grooming gang trial.
But the Metropolitan Police Force, which answers to a large extent to Mayor of London Sadiq Khan, used the Public Order Act to impose a raft of restrictions on both groups of protesters which made this impossible —  despite allowing far larger anti-Trump protests at which at least six people were arrested to go ahead on Saturday, with demonstrators carrying signs emblazoned with harsh profanity and messages such as "Die Trump Die".
The Police have slapped Section 12 of the Public Order Act on the pro-Trump rally at the US Embassy.

Here's @davidkurten and @ReeceUKIP with the news. pic.twitter.com/qz7MRIfGRe

— UKIP (@UKIP) July 14, 2018
"I was planning to go to the American embassy to meet with a group of demonstrators who are planning to welcome Trump into the country… it's really good to see him in this country, and speaking truth to the people in power in this country," explained David Kurten, an elected member of the London Assembly for the Brexit-supporting UK Independence Party.
"But as I came out of the police station I was handed this piece of paper by a couple of friendly police officers, who were just doing their job, but they've imposed Section 12 Public Order Act conditions on the assembly outside the American embassy, which means that people are not allowed to proceed or have a march or any kind of demonstration," he claimed.
To continue reading: 'Free Speech Is Dead' – Police in Khan's London BAN Pro-Trump Rally at U.S. Embassy