The destruction of the UK political establishment is devoutly to be desired. From Tyler Durden at zerohedge.com
Since Nigel Farage officially launched the 'Brexit Party' six weeks during a coming-out party in Coventry, Farage and his allies have ridden widespread frustration with a seemingly ineffectual British political establishment to the top of the polls, attracting waves of defectors from the Tories and Labour.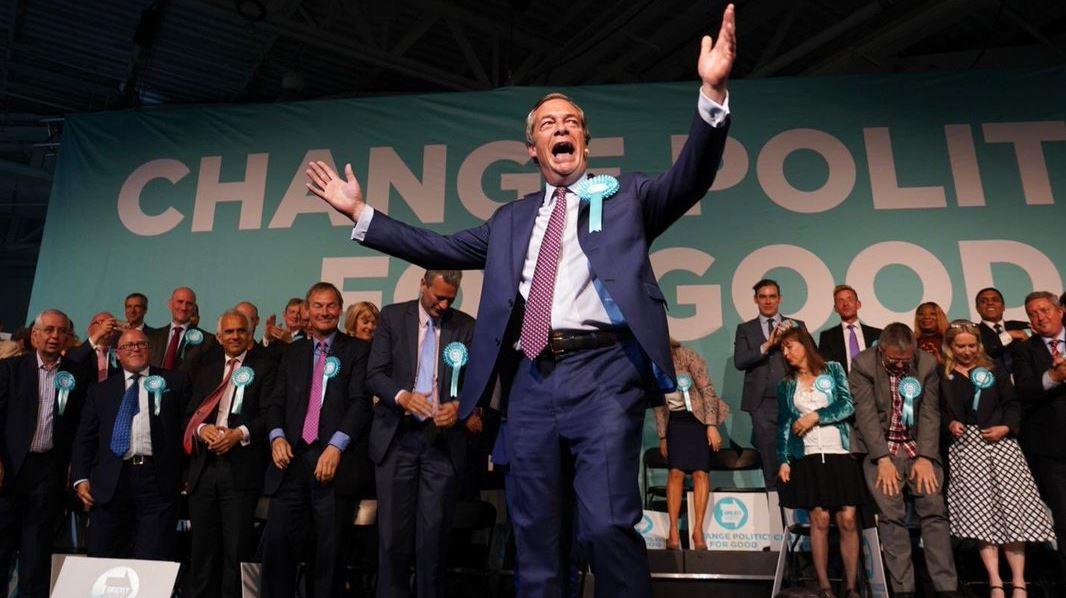 The most recent polls – taken just days before the vote, which, for the UK, will take place on Thursday – show the Brexit Party is up by double-digits over its nearest rival, the Liberal Democrats. Meanwhile, support for Labour and the Tories has dwindled to single-digit levels.