Vladimir Putin is calling the tune in Syria. From Tyler Durden at zerohedge.com:
"Putin is capitalizing on the chaotic retreat of the US and Turkey's brutality toward the Kurds in order to assert Russia's leadership," Syria analyst Joshua Landis observed of a newly published Vladimir Putin interview. "He contrasts how Russia has stood beside its beleaguered ally, Syria, while the US has abandoned both its allies, the Kurds and the Turks," Landis added.
Putin said in the interview: "Syria must be free from other states' military presence. And the territorial integrity of the Syrian Arab Republic must be completely restored."
Given this weekend's rapidly unfolding events, with state actors Turkey and the Syrian Army squaring up on front lines, Russia's role in all this is probably still the greatest unknown, but what do we know at this point?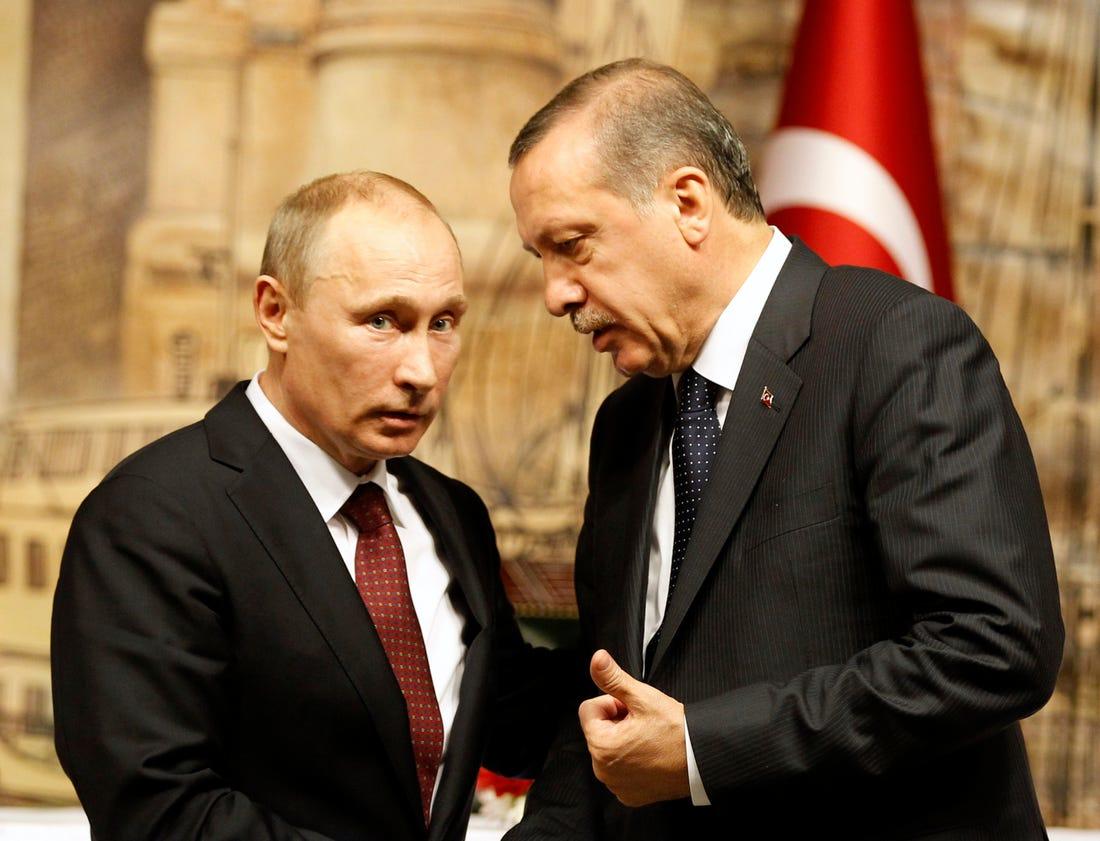 Precisely one week since Trump first unveiled a US troop exit from northeast Syria while essentially giving a green light to invading Turkish forces, events are unfolding at blistering speed, possibly toward a major Syrian Army clash with pro-Turkish forces, and no doubt toward a complete and final American withdrawal from Syria altogether.