The proponents of coronavirus panic need a second wave because the first wave certainly didn't do the trick. From Thomas Price at theburningplatform.com:
Authored by Thomas Price, M.D. & C.L. Gray, M.D. via RealClearPolitics.com,
The media is churning out countless alarmist stories each day about the threat of COVID-19 and the dangers of societal reopening. "Risk of new lockdown rises with fear of second COVID-19 wave," writes Reuters, as one example of the genre.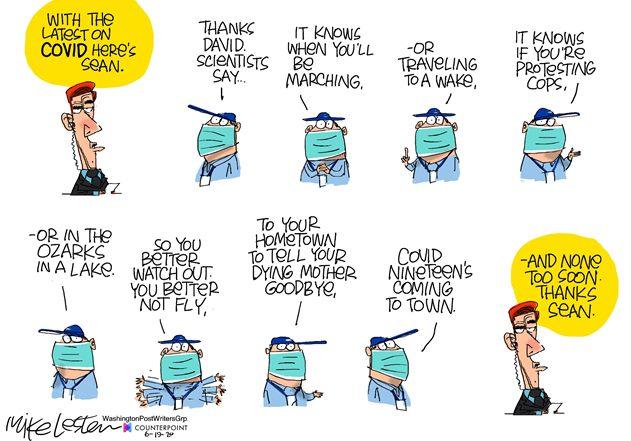 These stories generally incite, rather than inform. They cherry-pick facts and lack context. Only when the COVID picture is viewed in perspective are people able to make wise decisions about their actions. It should be safe for society to continue broadly reopening while directing resources to specific at-risk populations, such as nursing homes and prisons, which are more vulnerable.
The media has focused on increasing numbers of positive tests and hospitalizations in parts of the country to imply reopening is reckless.
"Confirmed coronavirus cases have risen by double-digit percentages in 16 U.S. states that have gradually loosened restrictions since Memorial Day," says Marketwatch.