It's one thing to propagandize and accuse Russia of a hack without conclusive proof. It's another thing to initiate a retaliatory hack without that conclusive proof, egregiously stupid. From Tyler Durden at zerohedge.com:
Russian President Vladimir Putin has reacted fiercely to the contents of a report in the The New York Times this week that cited unnamed senior admin officials to say the White House is preparing a series of devastating cyberattacks on Russia as 'retaliation' for the SolarWinds hack.
A spokesman for the Russian presidency, Dmitry Peskov, told reporters on Tuesday that the "alarming information" would constitute a "pure international cybercrime" and is thus condemned under international law.
"The Russian state has never had anything to do with cybercrimes and cyberterrorism it is being accused of," Peskov emphasized.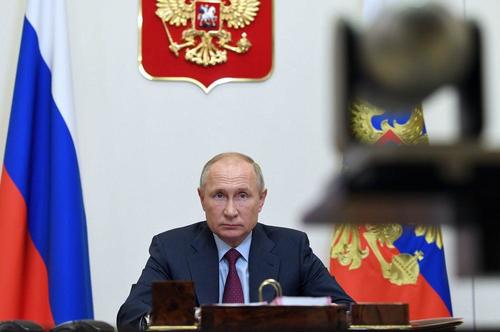 Specifically addressing the NY Times report further, Peskov added, "the fact that the newspaper doesn't rule out that the American state could be involved in cybercrime, is definitely of great concern to us."
Amazingly, the anonymous Biden admin officials revealed to the Times that a "series of clandestine actions across Russian networks" are expected to start within the next three weeks.
The cyber-operations will by design seek to get Putin and Russian intelligence's attention while being concealed from the broader public when it occurs, the NYT report said.