Facebook still faces a sea of woes that are probably not reflected in its stock price. From 13D Research, via zerohedge.com:
The fall of Facebook has only begun. The platform is broken and neither human nor machine can fix it.
Even after losing roughly a third of its market cap, it still may prove one of the great shorts of all time.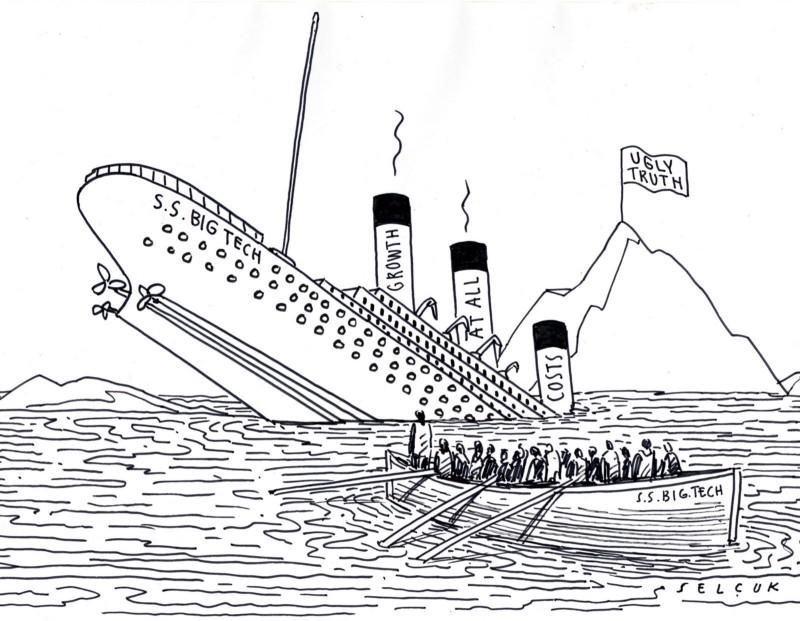 "There's no mental health support. The suicide rate is extremely high," one of the directors of the documentary, "The Cleaners" told CBS News last May. The film is an investigative look at the life of Facebook moderators in the Philippines. Throughout his 2018 apology tour, Mark Zuckerberg regularly referenced the staff of moderators the company had hired as one of two key solutions — along with AI — to the platform's content evils. What he failed to disclose is that the majority of that army is subcontractors employed in the developing world.
For as long as ten hours a day, viewing as many as 25,000 images or videos per day, these low-paid workers are buried in the world's horrors — hate speech, child pornography, rape, murder, torture, beheadings, and on and on. They are not experts in the subject matter or region they police. They rely on "guidelines" provided by Facebook — "dozens of unorganised PowerPoint presentations and Excel spreadsheets with bureaucratic titles like 'Western Balkans Hate Orgs and Figures' and 'Credible Violence: Implementation standards'," as The New York Times reported last fall. The rules are not even written in the languages the moderators speak, so many rely on Google Translate. As a recent op-ed by John Naughton in The Guardian declares bluntly in its headline, "Facebook's burnt-out moderators are proof that it is broken."