From The Babylon Bee: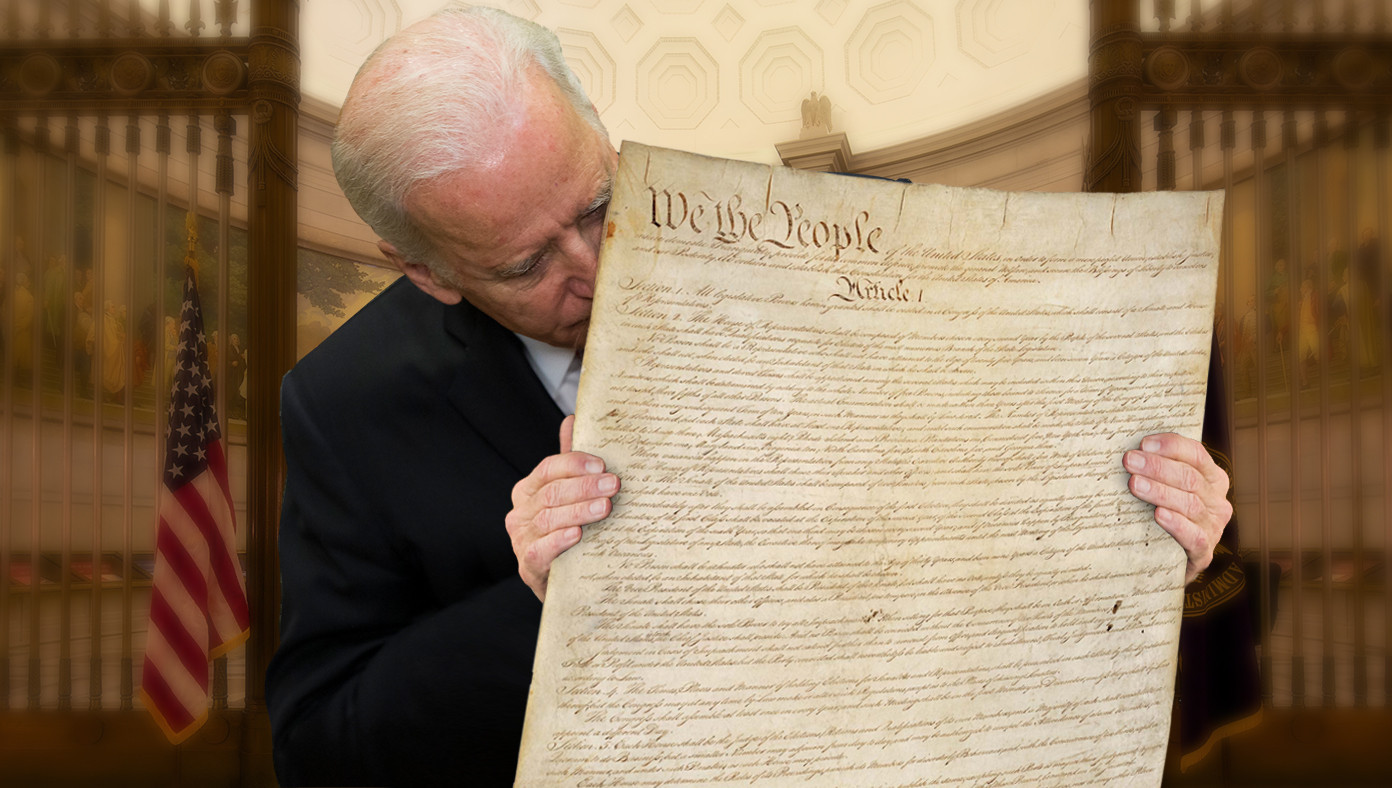 WASHINGTON, D.C.—The Constitution has come forward to accuse Joe Biden of a brutal assault, alleging that the president has maintained an abusive relationship with the document for decades.
"I can no longer remain silent," the document said after Biden tried to cancel the Second Amendment yesterday. "It took me some time to come to terms with what was happening to me. In public, President Biden pretends to have a healthy relationship with me, but behind the scenes, he was dismantling me piece by piece. But after what happened yesterday, the mask finally came off and I realized I had to come forward."
With tears in its i's, the Constitution said it is just happy that it can finally tell its story.
"Me too," it said. "Me. Too."
This isn't the first instance of allegations made by our nation's founding document, as it has claimed varying degrees of abuse at the hands of 45 other presidents and thousands of congresspeople, senators, and Supreme Court justices.

https://babylonbee.com/news/constitution-comes-forward-to-accuse-joe-biden-of-assault