This may be the story the mainstream goons would like to squelch the most. From Peter Schweizer at gatestoneinstitute.org:
The book's [Secret Empires] conclusions were based on reconstructions of timelines, records obtained through hard work done on location in foreign countries. Yet, some in the media still accused us of engaging in a "witch hunt" designed simply to embarrass the family of now-President Joe Biden.
Law enforcement sources have since confirmed a Justice Department investigation into Hunter Biden's taxes, but that actually means they are looking not just at his taxes, but at the money he made that he may or may not have declared on his taxes. That investigation continues.
What emerges from all of this clearly shows what I call the "Biden business model," in which the Biden family seems to trade off the Biden name, Biden connections, and the Biden access.
Recently, Hunter Biden has sat for several interviews to discuss his new memoir about his struggles with drug addiction. The investigative reporter in me cannot resist pointing out these interviews were done by CBS News, owned by ViacomCBS, which also owns Simon & Schuster, the publisher of his new book. He mostly dodged questions about the laptop.
[T]he deeper question that should concern us more… is whether he is covering for his father. Emails reviewed by Sen. Ron Johnson's committee during its investigation referenced a consultant writing to Hunter Biden about a proposed partnership with Chinese businessmen. The email says Hunter will receive a 20% equity in the partnership, plus a 10% stake "held by H for the big guy?"
The identity of "the big guy" has not been established. But… [t]he modern model of corruption in politics is rarely done in a straight line, but along the branches of a family tree. As foreign governments and other interested parties have learned, the way to a politician's heart is through his family. There is circumstantial evidence in the collection of materials now possessed by the FBI and journalists that Hunter Biden was acting as a cover for business dealings that would benefit his father or at a minimum the Biden family estate, which includes his father.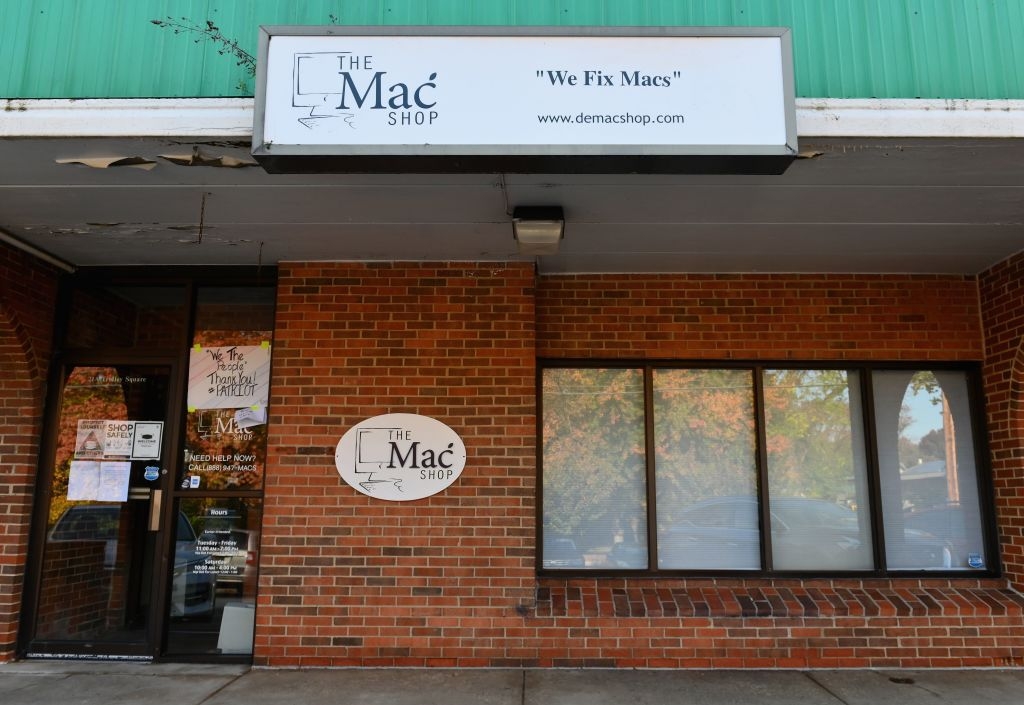 Pictured: "The Mac Shop" in Wilmington, Delaware. In April 2019, Hunter Biden reportedly left a liquid-damaged laptop at the shop for repair, and nobody returned to retrieve it. According to the New York Post, the shop owner handed the laptop over to the FBI and also made a copy of the hard drive and gave it to former New York mayor Rudy Giuliani. (Photo by Angela Weiss/AFP via Getty Images)
Investigative journalism mostly reconstructs events and exchanges from hidden scraps, obscure records, and third-party documents. Often the best we can do is to show that something bad must have happened based on the coincidences we find in these records. Because reporters are not prosecutors, they cannot issue subpoenas or compel testimony. It is exceedingly rare for a reporter to obtain that "smoking gun."