With the US losing influence in Central Asia, it may take solace in the Monroe Doctrine. From Pepe Escobar and Quantum Bird at The Saker Blog via zerohedge.com:
The Empire of Chaos could never be accused of deploying Sun Tzu subtlety. Especially when it comes to dealing with the satrapies.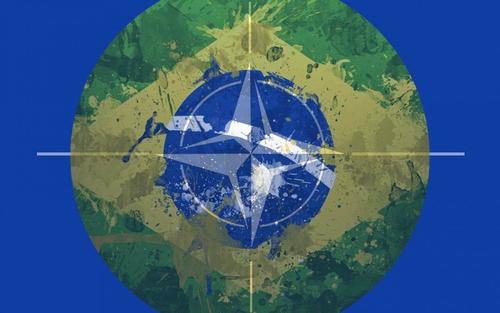 In the case of Brazil, former BRICS stalwart reduced to the status of a proto-neo-colony under an aspiring Soprano-style "captain", the Men Who Run the Show applied standard procedure.
First they sent the Deep State, as in CIA's William Burns. Then they sent National Security, as in advisor Jake Sullivan. Both visits delivered the same message: toe the line – or else.
Nuances do apply. The Deep State wants the current proto-neo-colony status of Brazil unchanged, and hopefully deepened – as it strikes the "B" in BRICS out of deeper cooperation with the Russia-China strategic partnership.
Sullivan for his part is just a cog in the Dem dementia wheel that previously conspired alongside the NSA to destroy Dilma Rousseff's presidency, throw Lula in jail and place Bolsonaro in charge.
Lula is not the Dem's horse for the 2022 Brazilian presidential election. But despite some woke-ish characters coming out of the closet, there's no viable third way in the horizon acceptable for the Empire – at least not yet.
Still, the proverbial "offer you can't refuse" had to be delivered to the people that matter: the men in uniform. Do what you gotta do, strike a deal with Lula, whatever. In the end, what we say, goes.