The path of least resistance for prices is upwards. From Wolf Richter at wolfstreet.com:
Fed still printing money and repressing "real" interest rates to negative 6%, new vehicle prices spike by most since 1975, housing CPI jumps, food & energy soar.
The broadest Consumer Price Index (CPI-U) spiked 0.9% in October from September, and by 6.2% from a year ago, the highest since November 1990 (6.3%) and since 1982, according to data released by the Bureau of Labor Statistics today.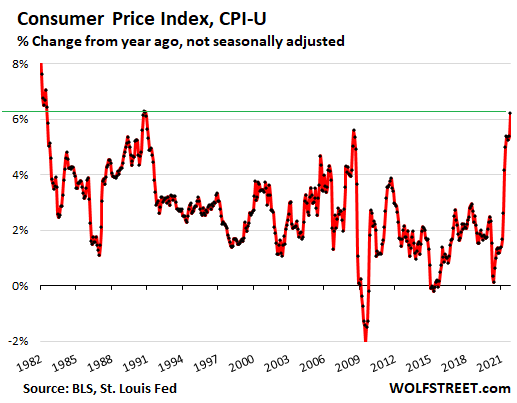 The Consumer Price Index for All Urban Wage Earners and Clerical Workers (CPI-W) spiked by 6.9% in October year-over-year, the highest since June 1982, nearly 40 years ago: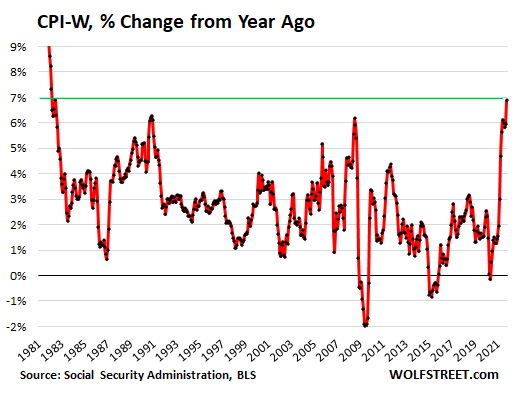 This CPI-W is the index upon which the Social Security COLAs are based, which are determined by the average during the third quarter. The Q3 average of 5.9% set the COLA for 2022 at 5.9%, the highest COLA since 1982, and there was some jubilation among beneficiaries a month ago. But now inflation is blowing right past that COLA.